Well, you know that sometimes it's too much of a burden for you to toil your day off for cleaning. Yet, at the same time, you don't want to have your house looking all messy and unkempt.
You are quite often stuck in the predicament of having to clean your home thoroughly or choosing to go out with your family and spend some quality time.
It is often the case that you choose the latter, but once you come back home you are going to find the home still messy.
So what do you do?
You hire residential cleaning companies in Dubai!
What Can They Offer
They can offer you the perfectly cleaned house within a span of few hours so that when your day out, it will seem like you're coming back to a brand new house.
Here are some of the benefits that you will get once you employ residential cleaning companies in Dubai: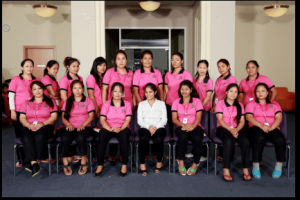 Professional Maids: These maids who are working in the cleaning companies in Dubai are bona fide professionals.  They have been thoroughly vetted and have been given the right training so that they can be perfectly prepared for the cleaning that they have to impart. These cleaning maids are capable of adapting to any situation, and with their wealth of experience, they will deliver the best performance.
Plenty of Services: These maids will have plenty of services to offer. Since they are professionals they are very well versed in all aspects of the residential cleaning and will carry out the cleaning without any questions asked. Their expertise makes them extremely versatile. They can do the regular cleaning jobs such as kitchen and window cleaning while doubling up as nannies and caretakers. This makes them have plenty of jobs under their belts.
Time: When you are using professional maids, what you are gaining is time for yourself. You will be able to get the time for doing the things that you always wanted to do, but never could find the time, especially because you were too busy cleaning and making the house into a better place.
You can be out on a date, or with your spouse or with the whole family and come back to a house that is completely clean and smelling good. There is a great satisfaction to see your house looking neat and clean, and with cleaning companies in Dubai, this is possible at affordable costs.