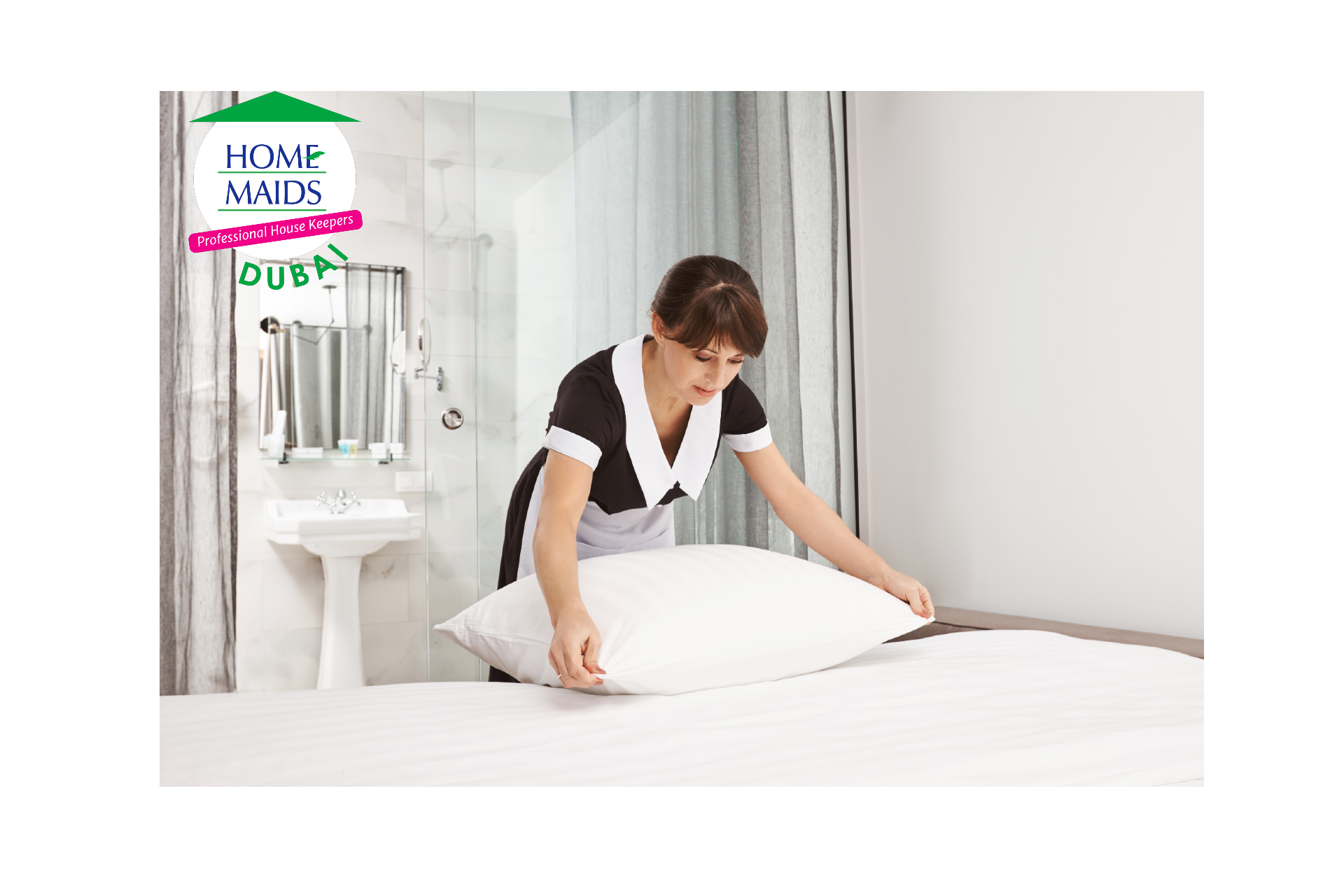 In today's busy life everybody needs a relaxing time or me time .For that we all skip our household to-do list. If you are facing this problem you might need a helping hand. An hourly maid service can help you to save time and balance your household requirements .  The best cleaning company in dubai provides hourly maids at your doorstep .Now you can get rid of all your stress when it comes to housekeeping and tough cleaning because Homemaids does things differently from the other ordinary services.
Factors to Determine: How Often a Part Time Cleaner in Dubai is Needed
If you have a stressed day or a busy schedule or have young kids . You are also an individual who needs a break and relaxing time. In that scenario you can depend on part time maids to clean your house . You can just sit and watch or you can enjoy your free time with your family and friends .
Hiring maids weekly twice is a good option for maintaining your home . maids likely have to spend more time on specific areas which you miss during your own cleaning . Part Time Cleaners in Dubai that visit weekly are likely to spend time on tasks such as vacuuming, dusting, cleaning bathrooms and kitchens, as well as changing linens.
Conducting a party is easier than cleaning after the party is finished.You will be exhausted after a party night . Then you can rely on home maids for cleaning service. Home Maids in Dubai has the best maids to serve you for party help. . Once our maids are done with their duties you can see the difference in how well they have done it . you will see your messy floor would be back to its neat and clean state it was before .
THINGS SHOULD KEEP IN MIND WHILE HIRING A MAID SERVICE
In this busy schedule you also need a break and your own relaxing time so they have only little time left to clean their home and office. So 
Hiring a maid service will reduce your workload . But it's not easy to choose the right one . There are many factors you should consider before choosing a maid service . The cleaning service should be trustable, they should have reliable staff , affordable rates , did they maintain a quality and safe service? 
You should ask these questions before you hire a cleaning service company.
Homemaids in Dubai is one of the best trustable cleaning services . Home Maid was established in 2005 . They have well trained and experienced staff. They provide the best quality of service with trustworthy maids . 
Whether you need office cleaning or residential cleaning, a deep cleaning, move-in, move-out service, with Homemaid cleaning service, your home/office will be cleaned to best industry practices by our professional and trained staff.
You should ask them how they cost for their cleaning service . Sometimes there are companies with some hidden charges so clarify before you hire . Most of the companies charges on hourly basis but sometimes they charge for additional services or by the number of employees they send .Since in most cases, home size, condition, and task required to perform are not identical, it is advisable to request flexibility for additional hours, if needed.