Easy way to remove stains from wooden furniture and floors
A home becomes beautiful when the interior is also as beautiful as the exterior section of the home. Wooden furniture gives an elegant, royal, and classy look to our homes, everybody likes wooden furniture. But it is very hard to maintain because it leaves displeasing stains. An accident on a wooden floor or furniture can happen at any time. It will fade differently according to the stain. If the stain is caused by water they usually take a faded look in contrast if the stain is by urine it will become dark. Heat stains are white. Before you jump in to clean the stains from wood, remember one thing if you have antique or expensive furniture it's better to call an expert to do the job. We have the best maids in Dubai, skilled, professional, and trustworthy maids for all your cleaning requirements. 
Easy way to clean water stains from wood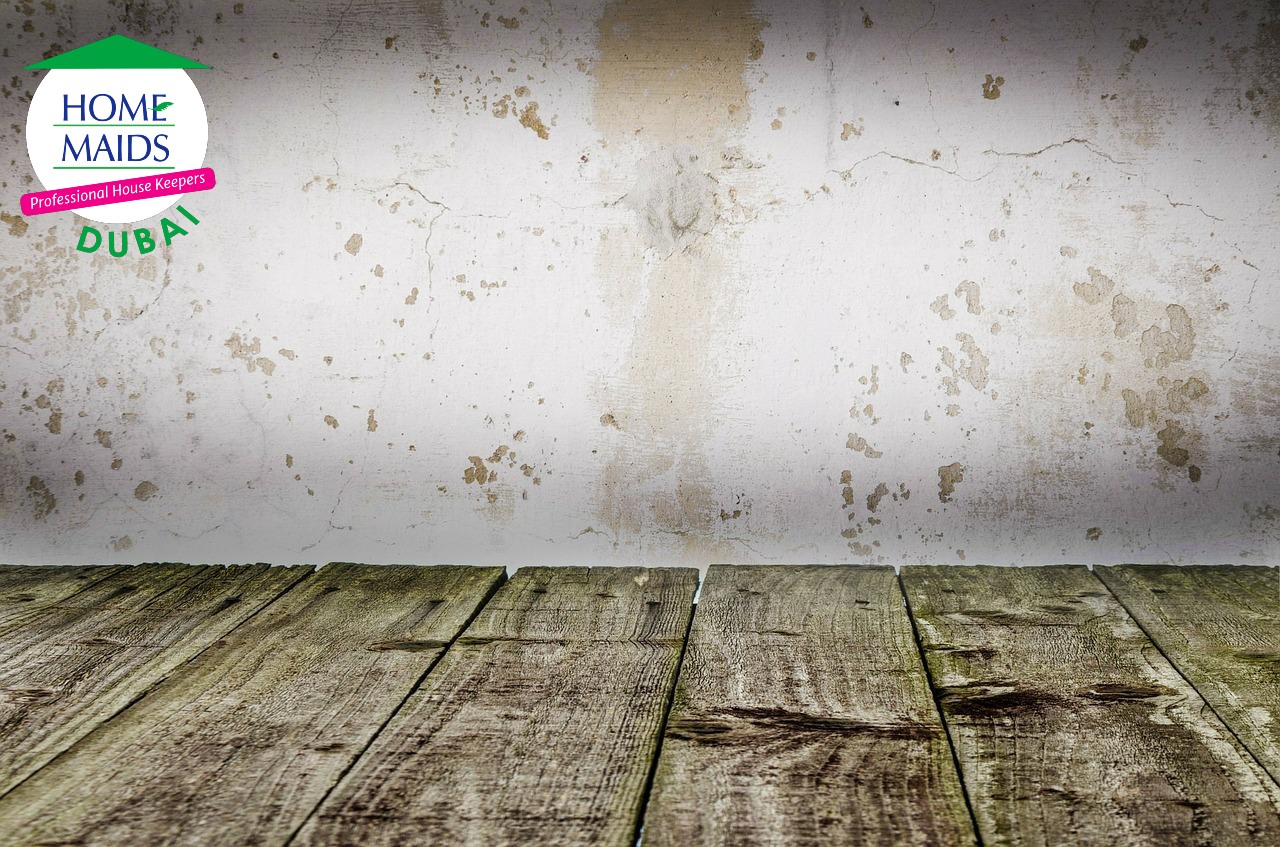 Polished wooden surfaces don't like to get wet. Wet clothes and spilled drinks can easily damage a wooden surface. We can remove water stains by one of these methods
Like any other stains, water stains also can be easily removed if we find them early. If you find a water stain that happened within a few days,  heat can apply lightly to evaporate the moisture content. 
Here's the tip for how to apply heat on a wooden surface 
Sprinkle water on your iron

Plug it and set it to the lowest heat settings

Place cotton cloth or t-shirt on the stain

Iron the cloth for a few seconds and check the stain

Repeat until the stain disappears.
You can use a hair dryer as a substitute for the iron box. keep the hot air on the stain.
Mayonnaise
Mayonnaise is not good for your waistlines but it is suitable for removing moisture content from the wooden surface. Oil content in the mayonnaise can displace the moisture and the stain becomes light and disappears gradually. 
Let's check how its works
Dip some mayonnaise into a clean cloth 

Take a test to confirm that it is safe to try

Rub the mayonnaise into the stained area and sit overnight.

In the morning wipe out the mayonnaise and your stain with a clean cloth.
How to get rid of Dark Stains From Wood
Old water spouts, urine, and oxidation can cause dark stains in the woods. Once a stain has dried onto wood, it's difficult to remove and it will become a rough stain on the wood. You can use distilled white vinegar or hydrogen peroxide for cleaning the darker stains. 
WHITE VINEGAR
 Vinegar is a natural, safe cleaner and disinfectant acidic formula is tough and it is good to remove stains.
 Soak the towel with vinegar and cover it with the stain 

Let it sit for 30 minutes 

Use a clean cloth to wipe out the stained area and let it dry 

If the stain is still visible add some baking soda and scrub the surface 
HYDROGEN PEROXIDE
Hydrogen peroxide can be used as a natural cleaner and it works well for cleaning stains. But it can discolor some items due to its acidic formula so use it carefully while removing stains. You can also hire our house maid cleaning service dubai for performing cleaning in the right way.
Damp a clean cloth with hydrogen peroxide

Press the cloth onto the stain firmly so the wood can absorb hydrogen peroxide.

 Leave the cloth overnight on the stain 

Wipe out the stain with a clean cloth 
How to remove heat stains from wood
A hot cup of water can leave a heat stain on the wooden surfaces. Here's how to get rid of heat stains on wood furniture and hardwood floors using safe, effective products.
Clean the stained area first with a damp cloth and let it dry.

Grab some non-gel toothpaste and mix it with baking soda to make a paste.

Gently rub your stain-removing paste onto the stain with a clean cloth.

Let the paste work on the stain for 10 minutes.

Wipe away the residue with a damp cloth.
You can get rid of all your stress when it comes to housekeeping and house maid cleaning service dubai will do the cleaning part for you. Their expertise and skill will wipe off any stains remaining in your house and once they were done there will be a shimmering light on every corner and everything we touched