Like all industries, the cleaning industry is also being transformed by technology in the past few years the cleaning agencies  have started to utilize newer machines which are a quitter and consumes less power compared to their predecessors and most of the newer devices can be interfaced with our smartphones thanks to their own dedicated apps.
Maid Service and Gadgets
Like every other industries, the cleaning industries is also transforming by equipping their maids with the latest gadgets not just to make their work life a whole lot easier but also more efficient.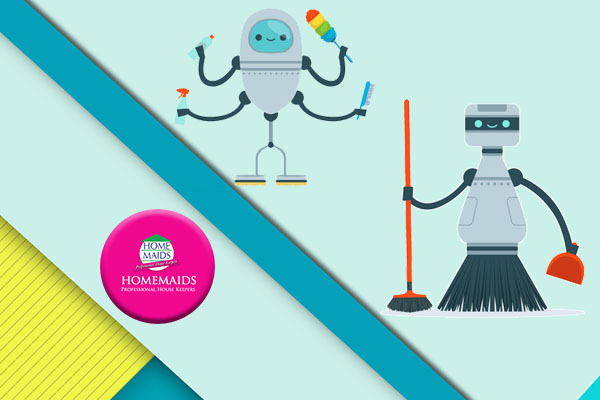 Latest Trends In The Cleaning Industries  of 2019
Dedicated apps to monitor the devices energy consumption.
More efficient machines with longer lasting batteries.
Machines like handheld steam cleaners can get rid of even the toughest of stains with relative ease
With new tools like the Sonic scrubber in the market you can say your goodbyes to ordinary cleaning solutions, a sonic scrubber is a powerful tool that can scrub dust from surfaces at a speed of 10,000 times per minute.
If only we could magically wave a wand and make the germs disappear, well thanks to modern science this fairy tale has become a reality. Clean wave sanitizing wand makes use of advanced uv-c light technology the technology was used in the hospital industry to sanitize the equipment are now ready for our regular household use.
How Technology Is Helping Cleaning Industries Reach Out to the Customers
Customer relation Apps
Almost all businesses out there irrespective of their size will have its own dedicated apps as smartphones have become ubiquitous and the best way to interact with our customers is through a mobile application where we can add multitudes of features to make their user experience all the more better.
Cleaning agencies can create apps suiting their customer's requirements which allows them to see the list of services they are providing.
The price  of various  services they are providing.
The apps will allow  them to hire maids online by linking the apps through online payment gateways, which enables people to  hire a maid and other cleaning service personnel's virtually on the go.
Social Media Profiles
Nowadays its imperative for every kind of business to have some kind of social presence maintaining a dedicated app or a website may not be for everyone because of the cost incurred and the possible impact it will have on your business a small cleaning crew or   for that matter a  startup  it's best to use social media as it will allow them to have one to one interaction's with their customers.
Here customers can post online reviews about the  services they have subscribed for.
Customers will get to know about the latest trends services offered by these industries  and much much more.
Cleaning agencies can maintain a strong social media presence where they can  make regular engaging posts which are both informative and useful for their  audiences like  how to do videos, attractive info graphics etc explaining the new trends in the housekeeping service
What is Green Cleaning?
Green cleaning is the process of using cleaning solutions and methods which are environment-friendly green cleaning can be done In two ways one way of practicing green cleaning is to use natural items like vinegar, lime, etc. to clean our home surfaces.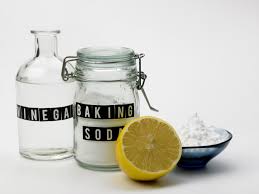 Another way of practicing green cleaning is by using green band products which are eco friendly,  when we are practicing green  building procedures we have to avoid using materials like phosphates, chlorine, artificial fragrance, etc, not all green cleaning items are free of additives some do have additives inside them however, may use eco-certified packing or donate a part of there proceeds for eco programs.
Different Accreditation's associated with Green Cleaning
United States EPA(Environment Protection Agency), DFE (Design For Protection Agency Label), low(VOC)These are some of the various labeling associated with Green Cleaning.
Since the cleaning agencies and the maid  service industries are all about looking after the well being of our customers they should switch from traditional cleaning agents like bleach which are harming the environment and to its inhabitants in the long run , they should provide instruction to maids on the benefits of green cleaning methodologies.
Measures taken By Cleaning Industries For Conservation and Management Of Resources
All around the world million of people are denied  from all basic amenities like sanitation , food, drinking water etc .As our brothers and sister's around the world are suffering from a shortage of resources we are having a moral responsibility to utilize these resources  in a judicious and responsible way in order to avoid their wastage. So cleaning industries should make their staff first understand the importance of conservation and teach them various methods to use resources and avoid it's  wastage.
Some Of the Ways  To Avoid Wastage Of Resources
Cleaning personnel can use reusable grocery bags and bottles and instead of throwing away leftover foods we can store them in leftover containers.
Segregate between biodegradable and no biodegradable wastes accordingly and in a house where composting pits are not available, the cleaning personnel can collect them and dispose of in a common compost pit maintained by them for payment.
Make sure to turn off water taps after there use in order to avoid wastage of water.
IOT And Its Impact On The Cleaning Industry's
Dish dispensers are commonly found utensil in every household and sometimes they can go out of commission all of a sudden however with the use of IOT technology we could get notification in our smartphones on the condition of the dispenser like  its battery usage, when there is a jam therefore, we can rectify it immediately and return it back to its usual working condition .
By using IOT tech customers can rate the efficiency of the maids or service personnel's through dedicated apps through which we can track there performance, evaluate them which will also give the maids or service personnel's an incentive to improve there performance thereby increasing the chances of getting extra bonuses, perks, etc.
With dedicated IOT apps cleaning supervisors can actively monitor the status of the cleaning equipment's like its battery usage, who is using it, therefore, a cleaning supervisor can see whoever is using a piece of equipment, whether they permitted to use the equipment, etc.
The Cleaning companies of Dubai
Dubai has a number of cleaning agencies with  a diverse set of employees from all over the world therefore, its really important to carefully screen and vet them before recruiting  therefore, that they can avoid recruiting any unruly characters.
The citizens of  UAE in general or  Dubai for the matter are always at the forefront of adaptation of latest technologies to make their life's relatively easier and comfortable whether ,every industries in Dubai regardless of its size and scale of operations adopt the latest trends in technologies to stay competitive and the cleaning companies in Dubai is no exception to this.
The cleaning agencies in Dubai are transforming the way they do business they are using the latest   trends in ICT technology to train their maids on language  and  skill developments ,apps to track their performance  ,teaching them the benefits of using eco friendly  cleaning equipment's etc