It is not surprising that the number of people owning pets is increasing in Dubai, a thriving city recognised for its luxurious and cosmopolitan lifestyle. Finding the top pet cleaning services in Dubai is essential if you want to be sure that your furry friends get the love, care, and attention they need when you can't be there. This resource will assist you in sorting through your alternatives and selecting the best option for the welfare of your pets, whether you require a pet sitter, dog walker, or boarding facility.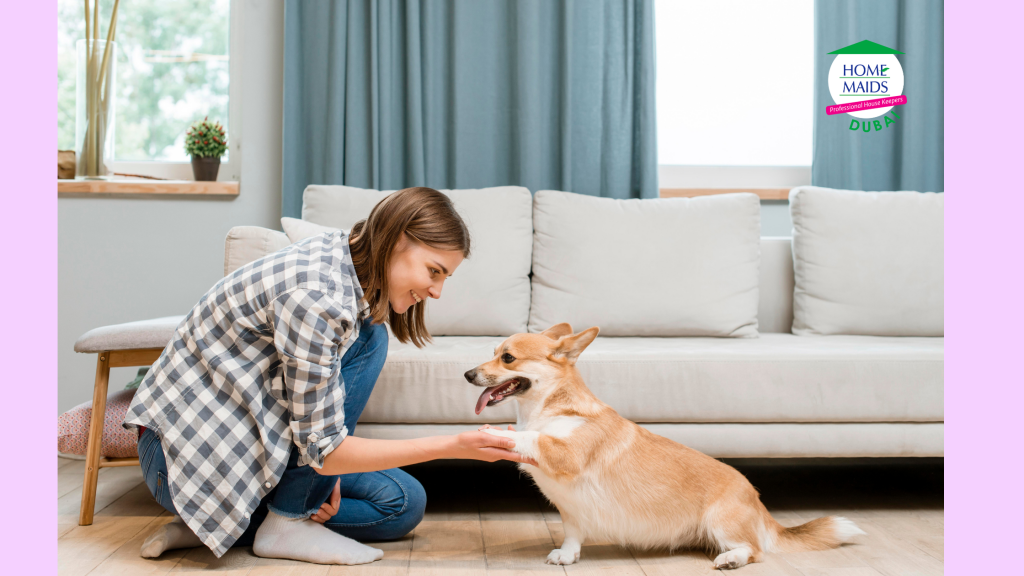 Examine the Services That Are Offered:
Start a search by learning about the pet care services in Dubai. These could include boarding, grooming, dog walking, pet sitting, and veterinary services.
Make use of social networking sites, search engines, and internet directories to identify and list possible service suppliers.
Check for Reviews and Suggestions:
Reading internet reviews and getting referrals from other pet owners can both give you important information about the level of service.
While reading reviews, keep an eye out for encouraging comments and pay close attention to any repeated complaints or problems.
Ask the service providers questions:
Engage in dialogue with the potential pet care providers. Ask them about their background, the services they provide, and their company's policies.
Ask them about their emergency procedures, pet health, and safety policies.
Determine compatibility
Make sure your pet feels at ease using the service and visiting the facility. A "meet and greet" session can be used to determine how comfortable your pet is.
Inform the provider of your pet's unique requirements and routines to determine whether they can be met.
Contracts and pricing
Obtain comprehensive pricing data and contrast it with your spending limit.
Examine the terms and conditions, cancellation procedures, and any additional costs in the service contract thoroughly.
Benefits of pet care services in Dubai:
Professional Knowledge:
Reputable pet service providers in Dubai frequently hire knowledgeable staff members who have received training in pet behaviour, health, and safety. Your dogs can receive professional care and a
Peace of Mind: 
Having peace of mind, especially when you're away on vacation or at work, can come from knowing that your pets are in the care of knowledgeable professionals. You can be sure that your pets are being taken care of.
Convenience: 
Pet sitting, dog walking, grooming, and boarding are just a few of the many services that pet care providers in Dubai frequently provide. Owners of pets now have easy access to all the care their animals require in one location.
Customized Care: 
The greatest pet care businesses cater their services to your pets' individual requirements. They can satisfy your pet's particular needs, whether they are related to dietary restrictions, medical issues, or activity preferences.
The well-being of your beloved pets depends on your choice of the best pet care services in Dubai. Making an informed decision requires time-consuming research, facility visits, and questioning. Keep in mind that finding the best pet sitter will not only protect your animals' wellbeing and safety, but will also provide you piece of mind when you aren't able to be there for them.