If you want to avail the service of a maid, first of all you need to be an UAE Resident. If you want to sponsor a maid, then you need to have an UAE Resident VISA.  This country attracts a lot of seekers of great opportunity; they find the place extremely alluring to their senses- a shining beacon of progress and prosperity, and this aspect prompts them to come here looking for a better life. These maids in Dubai arrived can only be procured by families with an adequate amount of income. They cannot be procured by any single individuals.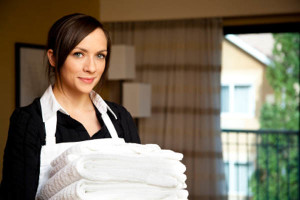 The procedure starts by obtaining permit VISA for the maid so that they can enter the UAE.  After you have obtained a permit VISA for your maid then you have to obtain a Resident VISA for her, which has to be requested by the head of the family to the DNRD, who will further issue the labour card and document.  They head of the family should be availing at least 6000 Dirhams per month or 5000 and accommodations.  Maids in Dubai could only be from these countries: India, Philippines, Ethiopia, Bangladesh, and Indonesia.
For obtaining your maid, you need to give verified documents of both the employer – salary certificate, application form, and passport – and her passport and embassy affidavit.  Then then the law states that you should have her check with the doctor to procure the medical fitness certificate. Once that's inside your pocket then the next step is to get the labour card, for which you will require all the documents pertaining to the VISA process, fill in the paperwork and within 24 hours you will be furnished with the labour card. Once all of this is obtained, you can get the visa. You can renew the VISA annually with a fee of 5100 Dirhams and if you want to cancel her VISA, then you would take the all the documents again as well as the one-way ticket for her to reach home.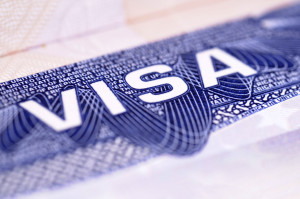 The type of maids can vary from their country of origin. For eg: Indian maids over the age of 30 and below the age of 60 can only be given the VISA. Every country will have their own rules regarding those who are permissible for the VISA ticket, and therefore, maids in Dubai can be is restricted to a certain age group and consequently a certain temperament.
It is also worth understanding that these maids you are hiring will be entrusted to look after your homes, your property and most importantly your children; they will live with you and obey your every command while working strenuously for days on end, to keep you satisfied. So, if you want to get a trustworthy and content maid working for you, consider paying her somewhere between 1500 Dirhams and 2000 Dirhams.
And there are those who hire part-time maids, and although this is very tempting and a common practice, doing this is not tandem with the law, and if found out by the Police, you could be held guilty and charged with a fine of 50,000 and above, and this will get even more heinous if you hire someone who doesn't even have the proper document.
Of course, for those who want to avoid getting into all these trouble, there is the option of hiring maids in Dubai from an agency. Where the maids are employed under the care of the agency and will work for you for a specific amount of time and the services they provide are mentioned beforehand- some specialise in housekeeping and cleaning services, while others are more inclined towards providing pet care and party arrangements.
Hiring maids in Dubai form an agency is economical, reliable and flexible. They can send you replacements whenever you need to have another maid for the one that couldn't make it, although there is the problem of not being able to work for a long period of time, it nevertheless allows for more control as any issues that has sprung can be reported straight to the headquarters.
The term "agency" is an umbrella term here in the UAE, and could stand for any companies providing with access to maids in Dubai, and the degree of quality that a company can possess varies and it depends their experience and reputation. Whether you choose to sponsor the maid yourself or you let the agencies help you with that, you have to be aware of the maids themselves, treat them fairly and explain the limitations to them. For a trustworthy relationship between the employer and the employee then you need to maintain a good rapport.