Believe it or not, we spend roughly one-third of our lives asleep. Unless you sleep on the living room couch out of habit or just go full spartan and sleep on the floor, you would be spending this whole chunk of your life on a mattress. But apart from changing the sheets for aesthetics, we don't pay much attention to this important piece of furniture at home.
Even without a Dubai maid service advising you to regularly clean your mattress, you would know that proper maintenance helps it last longer at least, not counting the health benefits of a clean mattress. Here are some handy measures suggested by leading cleaning companies in Dubai to clean your mattress by yourself, and also some ways in which you can prolong the life of your mattress.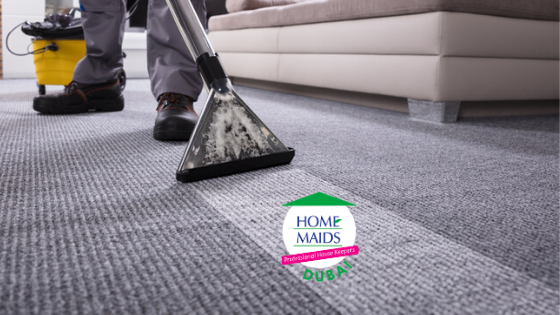 Why clean the mattress?
The main reason for cleaning any mattress, whether or not you spilled anything on it, is dust mites. Our skin sheds at a rate of about 30,000 skin cells per hour. So when you sleep, it would be about a quarter million skin cells falling off on your mattress. While this exclusively is not a problem, there is the fact that dust mites like to feed on your dead skin cells. Your bedding and mattress would be full of these microscopic creatures, which may cause respiratory problems in children.
If you have pets, you know there is a good chance they will get on your bed, sometimes sleep in it too. The fur from your pets can get lodged in the fabric of your bedding and stay there for a long time. Seeing as your body is in close contact with your bedding for most of the time at home, you would have a higher chance of picking up allergens right in your bed.
Before reading further, let's make it clear that there is a wide variety of mattresses out there, and some cleaning methods might not work on certain mattress materials. So it would be best to consult with an hourly maid service in Dubai before you begin cleaning.
Dusting the mattress
Before you clean the mattress, strip it of all the items on its surface – pillows, bed sheets, and blankets and other decorative items. You will be subjecting the pillows to the same cleaning process as the mattress, so you would need to remove the pillowcases from them as well. All fold-able items that have been removed from the bed can go into the laundry right away. Strip away the linens and mattress coverings as well – this includes fitted sheets, comforters or mattress protectors.
Wash the bedding
It is better to wash the bedding and the sheets first so that you will have fresh covers ready for the mattress after the cleaning is done and over. Now when it comes to cleaning the bedding, it is important that you read the labels on each of them to find the right kind of cleaning method. Some materials might shrink or lose color in the dryer, so separate these items and hand wash them in warm water using a mild detergent.
If your laundry machine has a 'blanket' option, use that for washing the bedding. If not, trust an hourly maid service in Dubai to collect and wash your bedding for you. Washing and drying remove dust mites and other small pests living in your bedding.
Vacuum the mattress
Thoroughly vacuum the surface of the mattress to remove dust, hair and any loose debris. Use vacuum attachments to reach little crevices on the mattress surface. Now we are ready to deep-clean the inside of the mattress.
Deep cleaning
Spills are a constant threat to your mattress, causing staining on the surface and mold growth inside the mattress. Investing in a good mattress cover can help protect against spills. But even if you don't have one, housekeeping services in Dubai have a handy tip to clean and remove spill stains from your mattress.
Use a stain remover to clear away stains on the surface of the mattress. Do not apply the stain remover directly to the mattress surface – rather, spray it on a clean cloth and use this to blot the stained area. Allow it to rest for about 30 minutes before cleaning the whole area with a damp cloth. Air-dry to remove the moisture completely.
In the future, when you have a spill, make sure to clean it up right away to prevent stains from developing. Use a couple of towels to soak up the spilled liquid; do not rub the spill area as this will drive the moisture deeper into the mattress. Allow the towel to absorb this spill, and then dampen the area with a wet cloth. Dab at the spill area using the towels until the water is soaked up as well. Air-dry the mattress to remove the excess moisture.
Dealing with odors
Some stains and spills might leave a foul odor in your mattress, which can be quite difficult to endure, especially after a long day's work. Lucky for you, housekeeping services in Dubai recommend a simple, handy tip to take care of these foul odors in your mattress. Sprinkle baking soda over any stain to remove moisture from under the surface of the mattress. If you can't pinpoint a specific spot where the odor might be coming from, cover the entire surface of the mattress with baking soda. Allow it to settle in and absorb the moisture from inside, for about thirty minutes or more.
Once this is done, you will need to vacuum the mattress thoroughly to remove the baking soda. This removes all the odor-causing particles with it. Remember to use the vacuum attachments to reach any corners and crevices on the mattress where the baking soda might collect. Finally, leave the mattress out to air dry, so that any remaining bacteria or mold growth can be killed by the sunlight.
Make the bed
After air drying, bring your mattress back inside the bedroom. It would be a good idea to flip the mattress on the other side so that the relatively flatter surface is now on top. This would give you a more comfortable surface to sleep on. Replace the mattress covers to protect and preserve the mattress from bed bugs, spills and stains. Finally, put on your bedding and pillows and make your bed as usual. Enjoy a little nap for all your efforts – you deserve it!
Professional housekeeping services in Dubai
Mattress cleaning can be tough when you are busy shuttling between work and home, and the only time when you are free during the weekend, you would want to put your feet up and relax. You can always call professional housekeeping services in Dubai to help you out. Even so, finding the right cleaner can be quite a task in itself when you sit down and go through the dozens of cleaning companies in Dubai.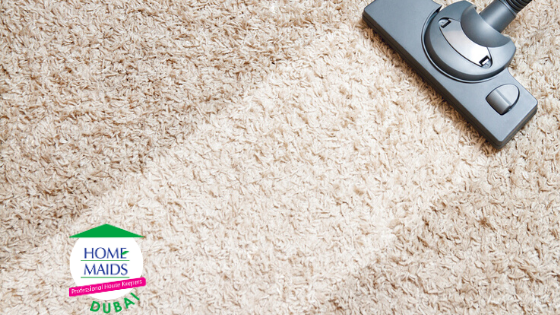 Home Maids can help you clean out your mattress while you relax. With our expert cleaning services, you can rest assured that your mattress will look fresh as new. We provide exceptional cleaning services for all our clients at affordable prices, putting quality and satisfaction above all else.