Here are the top cleaning tips by Home Maids, the experts in home cleaning Dubai on how to make your house look like new.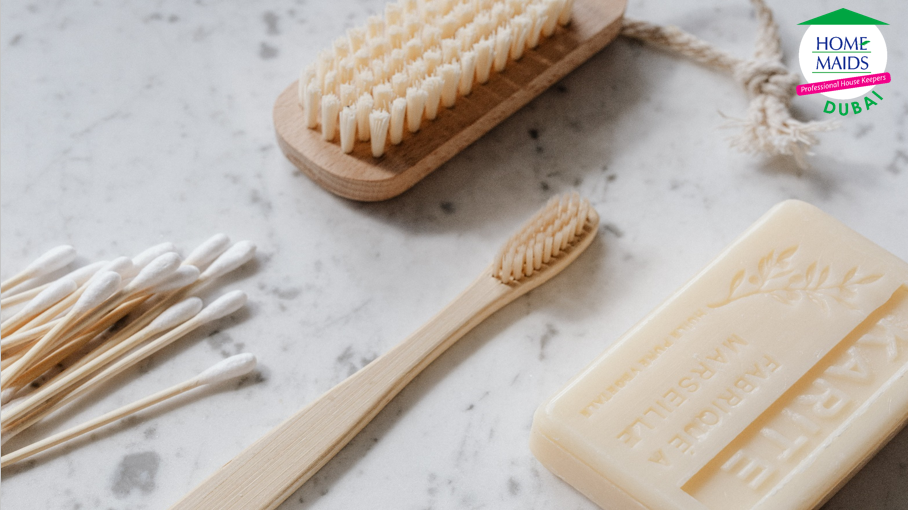 Most of us consider home cleaning as the most difficult task to do. Sometimes it requires almost all of your free time and so much effort. If you follow the right approach, you can easily get the result you desire even in a busy schedule. Sometimes we may try a lot of shortcuts for easy cleaning but usually end up in implementing a wrong cleaning approach. As a result, you end up in a more time-consuming process and a lot of energy wastage.
Here are some of the best tips and tricks from Home Maids, experts in home cleaning Dubai on how to keep your home look flawless and ready for guests all the time.
Create the perfect cleaning schedule
The preliminary step towards cleaning your home the right way is by preparing a house cleaning schedule that works perfectly for you. For this, you should write down your cleaning tasks and create a checklist. As specialists in home cleaning Dubai, we suggest creating a cleaning checklist with everyday tasks, once a week tasks, once a month tasks, and yearly cleaning tasks and stick to it.
If you are following a routine based cleaning instead of an all in one cleaning, you can save a lot of time and energy, says professional house maids in Dubai. The biggest advantage of separating daily, weekly, monthly, and yearly tasks is that you can prioritize cleaning tasks and work on each and every surface on their dedicated schedule. This will cut down a lot of cleaning stress, hard work and you can also save your personal time.
Equip yourself with the right cleaning tools
There are a lot of cleaning tools available in the market. It is not about having a lot of cleaning tools. If you have the right tools with you then you clean your house flawlessly even with minimal supplies. Since we have a lot of expensive products available for cleaning, sometimes having the most basic tool can help you in efficiently cleaning the surface.
Here is a list of must-have cleaning tools every home should have according to experts in home cleaning Dubai.
Bucket

Set of cleaning sponges

Towels

Microfiber cloths

Spray bottle

Plastic or stainless steel squeegee

Broom

Mop

Dustpan

Scrubber

Duster

Toothbrush

Vacuum
Additionally, you should have an all-purpose cleaner, disinfectants, and deodorizer for keeping your home clean, germ-free, and fresh all the time. Remember, note all cleaners or tools work the same way on every surface. If you have hard surfaces in your home, experts in home cleaning Dubai suggest that you check out the instructions carefully and implement a cleaning method that will fit the surface superbly. If you have elderly people, or people suffering from allergies or pets in your home, make sure that the product you choose does not do any harm to them.
Read Also: Easily Organize Your Closet With These Tips From Top Maids Dubai
 Never forget these areas
Do you know that there are some areas in your home that need to be cleaned regularly? These areas need special attention as they tend to get messy fast and also they can easily be the breeding ground for different types of harmful germs, bugs, bacteria, and viruses. Professional house maids in Dubai suggest cleaning areas listed below on a regular basis.
Regularly monitor your carpets for dust, stains, and pet hairs.

Dust upholstery furniture once or twice a week

Clean debris, molds, and cobwebs

Clean the windows

Clean the bathroom on a regular basis

Wipe down the countertops

Dust the fixtures and light fittings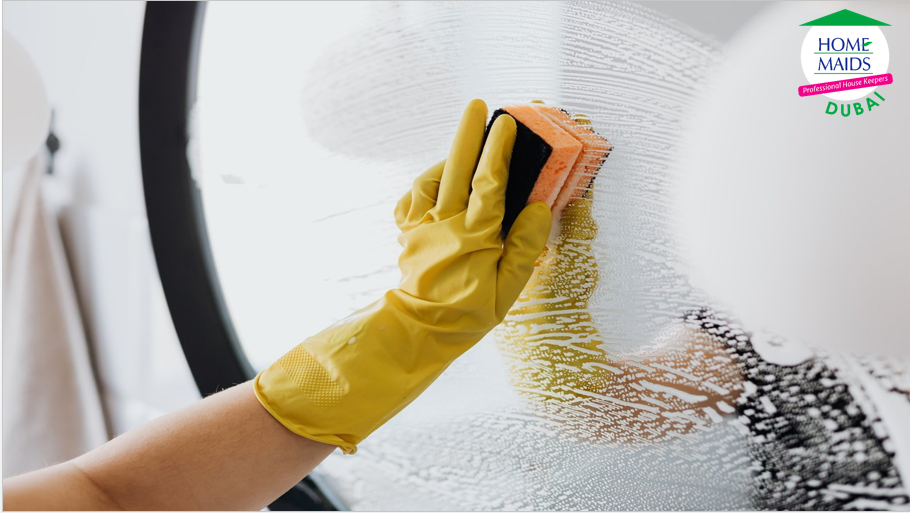 Hire house maids from Home Maids, specialists in home cleaning Dubai
Are you looking for a home cleaning maid Dubai? If you are a person who has a busy schedule, we know how difficult it is for people like you to put effort into cleaning. Of course, cleaning takes a lot of your valuable time. Why can't you hire experienced and professional house maids who can help you with flexible and customized cleaning services? 
Home Maids is one of the leading providers of cleaning specialists in home cleaning Dubai. If you are in search of a maid in Dubai, then you are in the right place. Our house maids are professionals and well-trained. They are highly passionate about cleaning your home like the way they clean their home. And the end result is a germ-free sparkling home. 
As specialists in home cleaning Dubai, we know your varying cleaning demands and we have the equipment, right staff, and experience to fulfill each of our client's demands to perfection. Our dedication towards fulfilling your cleaning demands made us one of the leading cleaning services in Dubai.
We are known for providing friendly and reliable maids Dubai. We can guarantee that each of our house maids is background checked, trained and experienced professionals. They are highly dedicated and are trustworthy. We aim to provide you the most impeccable cleaning service in a budget-friendly way. We offer a wide range of cleaning and related services including house cleaning, kitchen cleaning, laundry and ironing, window cleaning, office cleaning, party helpers cleaning, and pet care services.
So book your service right away by visiting our website or by calling us, and be ready to welcome a spot-free, neat, and fresh smelling home.