Cleaning is the most difficult job that all most all people hates to do. The never-ending task of cleaning leaves people tiresome and exhausted. Especially, in a place like Dubai where most of the residents are working for population, it becomes difficult to keep up with the cleaning chores. That is the main reason why people opt for hourly maid service in Dubai. Hourly maid service in Dubai offers a solution to all types of cleaning problems of Dubai residents. They offer residential as well as commercial cleaning services to Dubai residents.
Hourly maid service in Dubai helps Dubai residents in their cleaning chores. They will also help to keep your home clean and spotless. They provide a variety of cleaning services for Dubai residents. That service includes house cleaning services, office cleaning, services, kitchen cleaning services, pet care services, babysitting services, sofa and upholstery cleaning, window cleaning services, party helpers services, laundry and ironing services etc.  Hourly maid service in Dubai is provided by cleaning companies. They offer trained and professional maids who have exceptional knowledge in cleaning and related services. Hourly maid service can hire through cleaning companies through their official websites or use apps. Here are some tips on how to select hourly maid service in Dubai.
Check Reviews about Hourly Maid Service in Dubai
Always check the reviews by other customers about the services of the cleaning company from which you are intending to hire hourly maid service in Dubai. Online reviews are available which helps you to gain insight into the maid service provided by these cleaning companies. These reviews help you to get know more about the quality of the hourly maid service in Dubai. You can also make sure that you are hiring hourly maid service from a reputed cleaning company. You can get valuable information regarding the reliability and efficiency of the maids.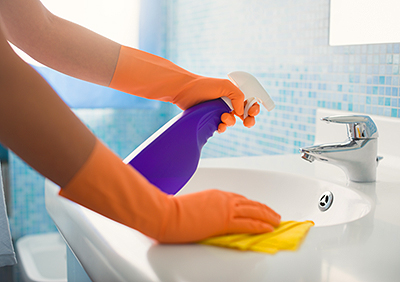 Inquire About Maid Screening
Before hiring hourly maid service in Dubai, you should inquire about the screening process. That is mainly to make sure that you are hiring a reliable, trustworthy and honest professional as your maid. Reputed cleaning companies in Dubai does extensive background search and scrutiny of the maids. They hire maids only after verifying their skills, and interviews.
Cleaning Supplies & Products
When you hire hourly maid service in Dubai, you should ask whether these maids come with their own cleaning supplies and products. You should always opt for a maid service that comes with fully equipped. You can also inquire about what kind of products they are using. Always go for cleaning products that are eco-friendly and safe for your family.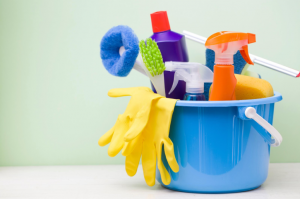 Price Quotes
Hiring hourly maid service in Dubai through online makes it more easy and hassle-free. It will also help you to hire and schedule your cleaning timings within no time. You will also get an idea about the price that you are spending on cleanings service while booking. Cleaning companies in Dubai also provide you with price estimates for cleaning services. This will help you to plan and book maid service that is within your budget.
Looking for the best hourly maid service provider in Dubai. Hire Home Maids for professional and trained hourly maid service in Dubai.