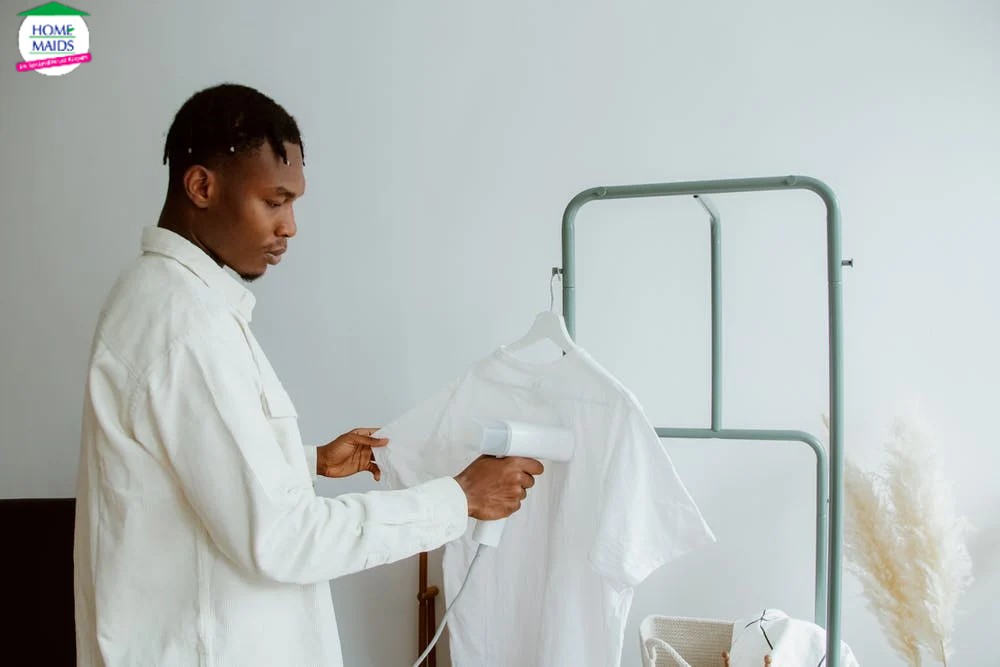 Does it seem like you're spending hours attempting to iron your work shirts or linen dresses? Performing Ironing has never been an easier task for people, but sometimes it's very necessary to do it by yourself. Figure out how to properly do ironing effortlessly by understanding more about the clothing and ironing. We have come up with the best ironing hacks that work for almost everyone as a result of our laundry and ironing services in Dubai. Read more to know about the ironing tips that are sure to help make your ironing easier, faster, and more effective. 
1. Use Your Dryer
If you need to work on a few items of clothing that are highly wrinkled, use the dryer instead of iron. Use a spray bottle of water to moisten the items, then cast them in your dryer for a few minutes. As a result, the heat from the dryer will lead the moisture on the clothes to turn to steam and smooth out any wrinkles almost instantly. Put those clothes on you, and you'll be ready for the day for any occasion. You can also consider laundry and ironing services in Dubai for effortlessly getting things done properly in your home.
2. Wash Smaller Loads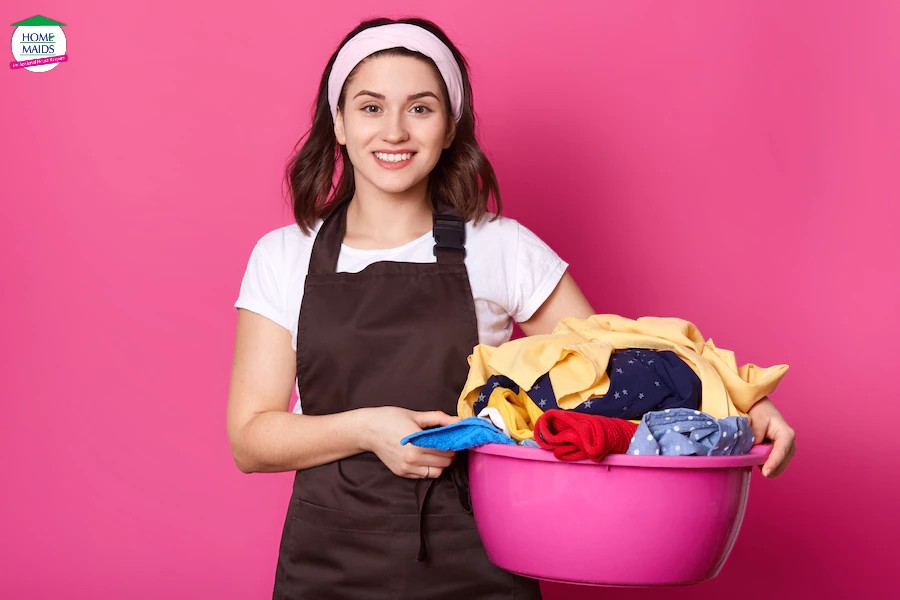 Getting smaller loads of clothing permits your clothes to tumble more easily in the dryer. The steam and hotness have more space to pass all through your garments, resulting in lessening wrinkles. Book the laundry and ironing services in Dubai from Homemaids
    3. Spray Water On Your Shirt
Sprinkling water over clothes before and during ironing makes it simpler to straighten the wrinkle and more effortless to perform, especially for clothes made of natural fibers such as cotton and linen. Fortunately, there are steam irons that come with a spray function, which would make your work even simpler. As a result, the extra moisture helps to smooth out; wrinkles with less effort and leaves shirts super crisp. You can also try my wrinkle release spray and also consider ironing in Dubai for effortlessly getting things done properly in your home.
    4. Hang Clothes
Once your clothes are done drying, hanging them up to dry helps to protect them from the heat damage that can be caused by dryers. Try drying your clothes on a cloth dryer or laying them out to dry on a plane surface. This will lead to making your clothes maintain the same fit and feel they had when you first bought them. Also, our laundry and ironing services in Dubai follow these easy steps and save you time.
     5. Shake It 
When you're finished with the cleaning session, give each cloth a good shake before taking it off from the washer to the dryer. As a result, they'll have a better chance of coming out from the dryer without wrinkles and damage to your clothes. Get the best laundry and ironing services in Dubai from Homemaids.
    6. Iron In Order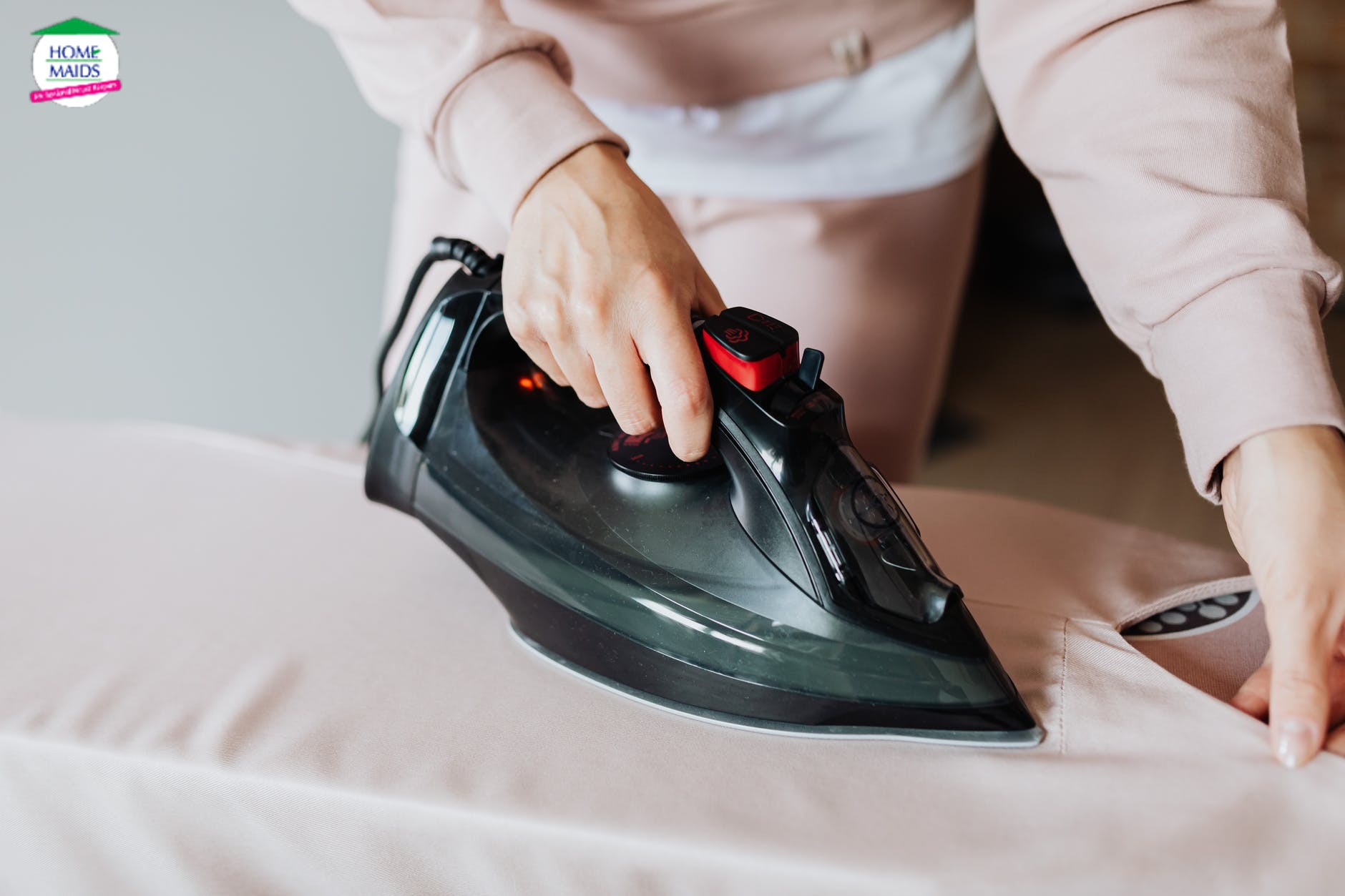 Manage your items from fine and wrinkle-free, to tougher and most wrinkled before you perform ironing. Most importantly before you begin the process, check laundry symbols on the tag to ensure the clothing item can be ironed. The iron will heat up gradually, meaning your iron will be the right heat level for flawlessly doing the ironing without damaging the cloth. Hire ironing in Dubai you'd be surprised at how much time you'll save this way.
7. Say No To Circles
Run your iron firmly and slowly across the cloth, ensuring you smooth out any wrinkles Additionally, begin with items that need a low heat setting, followed by medium, and finally high. However, don't try ironing in circular motions. it damages the fabric quality and can ruin the fit of your favorite clothes. Rather use long parallel strokes in one direction to avoid stretching the fabric and also do it more firmly.
Check out Pet cleaning tips from Homemaids.
8. Check Your Board
Ironing is the key to looking good, and sometimes it's simply unavoidable.  Having a good ironing board is almost as vital as having a good iron! However, Ironing is probably not one of your favorite chores, a good ironing board makes the whole chore effortless. If your board is in rough shape or in bad condition, sometimes you just need a new cover to solve that trouble. If that doesn't take care of the problem, consider replacing it with a new ironing board.  Also, our laundry and ironing services in Dubai will help you do the whole chores for you.
 9. Clean Your Iron
From snagging fabrics to leaving stains and marks on your clothes, a smudgy iron can do more harm than good. No one wants a  dirty iron plate that can discolor your clothes and snag the fabric.  So if your iron plate is looking a bit rusty discolored or scorched, it's time to give your iron a good cleaning. Moreover, it's important to clean iron inside as well as outside. 
Contact Homemaids for the laundry and ironing services in Dubai and various other cleaning services.