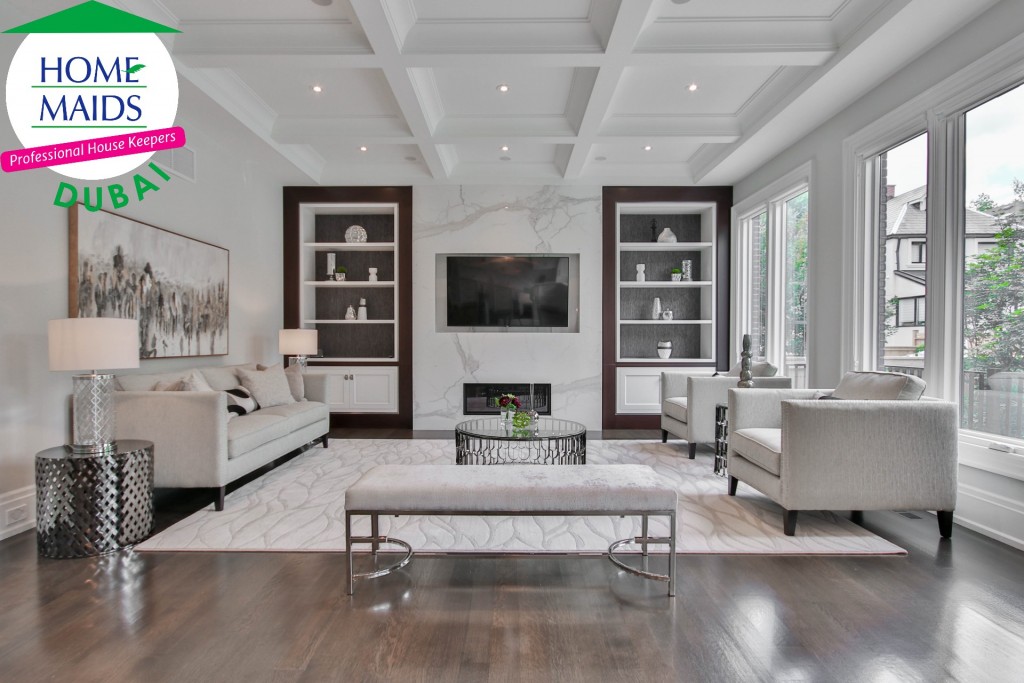 If you are living in a city like Dubai, you might find it difficult to clean your house amidst your busy schedule. On the other hand, cleaning is an essential activity you should perform to keep your family members safe from harmful germs and bacteria. Unclean home might be the warehouse of dust particles. In this scenario, you might opt for hiring maids in Dubai. Though hiring maids is not a bad idea, you should also be involved in the cleaning process. You can even schedule the cleaning process according to your lifestyle. Are you wondering how? Read our blog to find out the answer for 'how'.
Tips for Creating Cleaning Schedule 
In Dubai, you might have a busy lifestyle. You barely get time not only for cleaning but also for spending time with your family members. However, if you have a proper schedule, you will get time for everything including cleaning. This blog helps you to create a cleaning schedule in accordance with your lifestyle, personality and home.
Before starting the cleaning process, you can make a list regarding the clean tasks you need to complete. You can even frame a separate list for each room. For instance, if you are create a list of tasks for cleaning living room, you can note down the tasks like:
Cleaning the floor with vacuum cleaner and mop

Clean the carpet

Wash curtains and cushion covers

Rearrange sofas, tables and chairs

Wipe out the dust from cupboards and show pieces

Clean the chandeliers, lights and fans

Wash the floor 
You can make a similar list for each room. Likewise, along with the tasks, you can also mention how often you have to perform these tasks. 
In this step, you need to group the tasks based on the frequency such as daily, weekly, monthly seasonally. Make another list based on that. Make a separate list for each. Group the tasks you need to perform daily in a piece of paper. Likewise other tasks too. 
Determine the method of cleaning
In this phase, you need to determine which method you need to follow for cleaning a particular area. There are different cleaning methods for cleaning an area. For instance, you can clean the floor either with a mope or a vacuum cleaner. In what method you are following for cleaning each corner of your home should be determined at this stage.
Make your family members involved in the cleaning process. It is important for children as it would help them to learn the importance of cleaning by themselves as well as teach them how to clean an area. Assign each area to each member of your family. Make your kids clean their room on their own at least once a week. In addition, if you are a family of 4, you ask your spouse and kids to lend their hands to clean the kitchen or rearrange the clean utensils after dinner. This would improve the bonding of your family. 
In this stage, you can even think of hiring a maid for cleaning purposes on an hourly basis. The demand for hourly maids in Dubai is increasing day by day. You can assign some tasks to your maids either at the time of hiring them or with a to-do list and stick it on the walls of the kitchen or on the doors of the fridge. 
You must be ready to make changes in your cleaning schedule at any time. Unexpected events might come in your way that disrupts your cleaning schedule completely. The only solution is to change your schedule accordingly. For example, you might go for an unexpected trip on the day you pre-plan to clean your master bedroom. Postpone it to some other day in the same week without making changes in the other tasks. Thus, it is necessary that you need to be flexible enough for making changes in the schedule when needed.
Summing Up
At the end of the day, home is the final destination for every one. Creating a heavenly feeling to the home would be the duty of the members of the family. For that cleaning plays an important role. In this scenario, we are here to ease your task. We, an experienced house cleaning company in Dubai, have a group of trained professionals who care for your home like their own. If you are interested to know more about our services, contact us without any second thought.