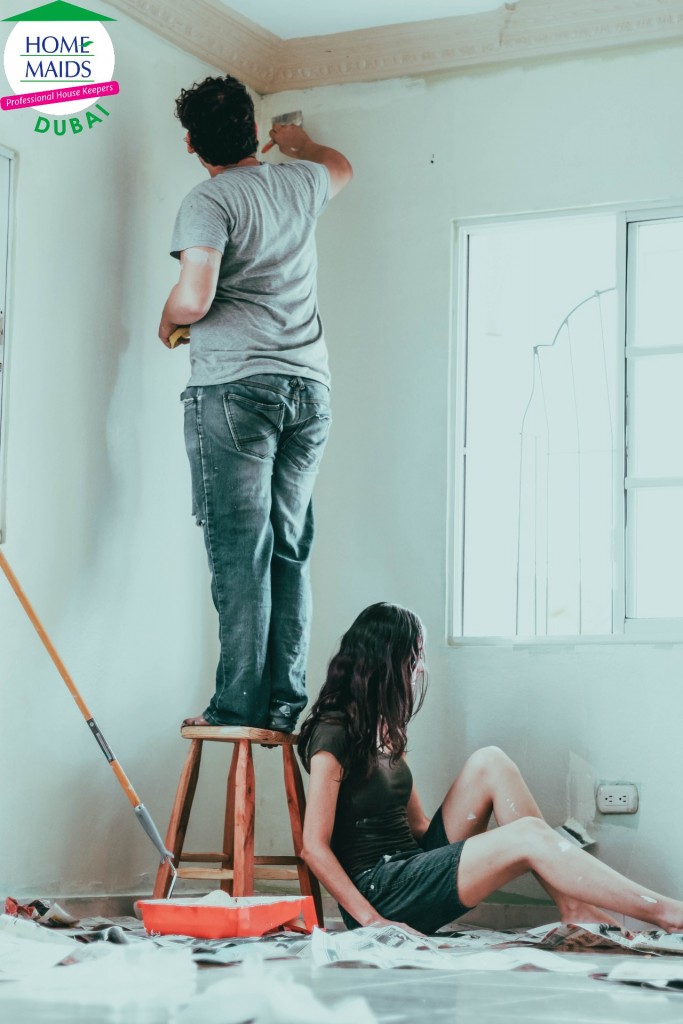 You can seek help from a professional maid in Dubai Because move-in into a new house is always a stressful job. There are many things that we need to focus on. At that time cleaning the entire home will make the entire process so stressful.  One of the most important services at that time is deep cleaning service. A deep cleaning will ensure that every nook and cranny of your home is cleaned. Deep cleaning enables you to have the maximum level of confidence in the cleanliness of everything in the home. If you do a one-time deep cleaning before you move in, your house will be spotless.
Rooms and corridor 
All window sills, ledges, woodwork, and mirrors will be thoroughly cleaned as part of the deep cleaning to ensure that all corridors and rooms are thoroughly cleaned. These will all be cleaned, and anything that could accumulate dust will be dusted in addition to getting rid of any cobwebs or fingerprints. Vacuuming, organizing, and taking out the trash are all parts of the process.
Bathrooms
The entire bathroom, including the tiles, bathtubs, showers, doors, sinks, basins, toilets, bidets, vanities, countertops, and backsplashes, will be cleaned and sanitised by a deep home cleaning service. All of these will be thoroughly cleaned, including the floor and the lighting, with soap and water, wipes, vacuuming, and dusting. You can be sure that everything will be spotless when you move in by having a deep cleaning done.
Kitchens
The kitchen is the last room that needs to be thoroughly cleaned in your new house. The sinks, fixtures, countertops, backsplashes, all appliances, stovetops, and even the interior of the toaster and microwave will all be thoroughly sanitised to ensure the kitchen is clean. Throughout the cleaning procedure, nothing will be overlooked.
Needs to know how much needs to be cleaned 
Deep cleaning has the distinct advantage of taking care of every little thing. You can add extras, like scrubbing the interior of the oven or cleaning the cabinets, to a deep clean. There will always be distinct problems in different homes because the state of a new home might fluctuate.
Know the process
For a deep cleaning to be done correctly, a protocol must be followed. Supplies are necessary, including step ladders, sponges, rags, rubber gloves, and a variety of other items. Here the importance of a professional house cleaning company arises.we don't need to worry about the essentials because a professional company will have the tools and products needed for their entire cleaning process. A process must begin high and end low to be successful. Finish with the floor as an example to cover your tracks. There will always be different parts of the cleaning process, and you want to make sure that none of them are in danger while other parts are being worked on. Deep cleaning is the most thorough cleaning service you can hire before moving into a home.
It is difficult to thoroughly clean a new home before moving in. You now see why it is preferable to hire a cleaning service to reduce the stress of moving.
Get deep cleaning services today here at Home Maids Cleaning Service in Dubai. The best house cleaning company in Dubai, Let us ease the stress of moving to a new home! Contact us today.