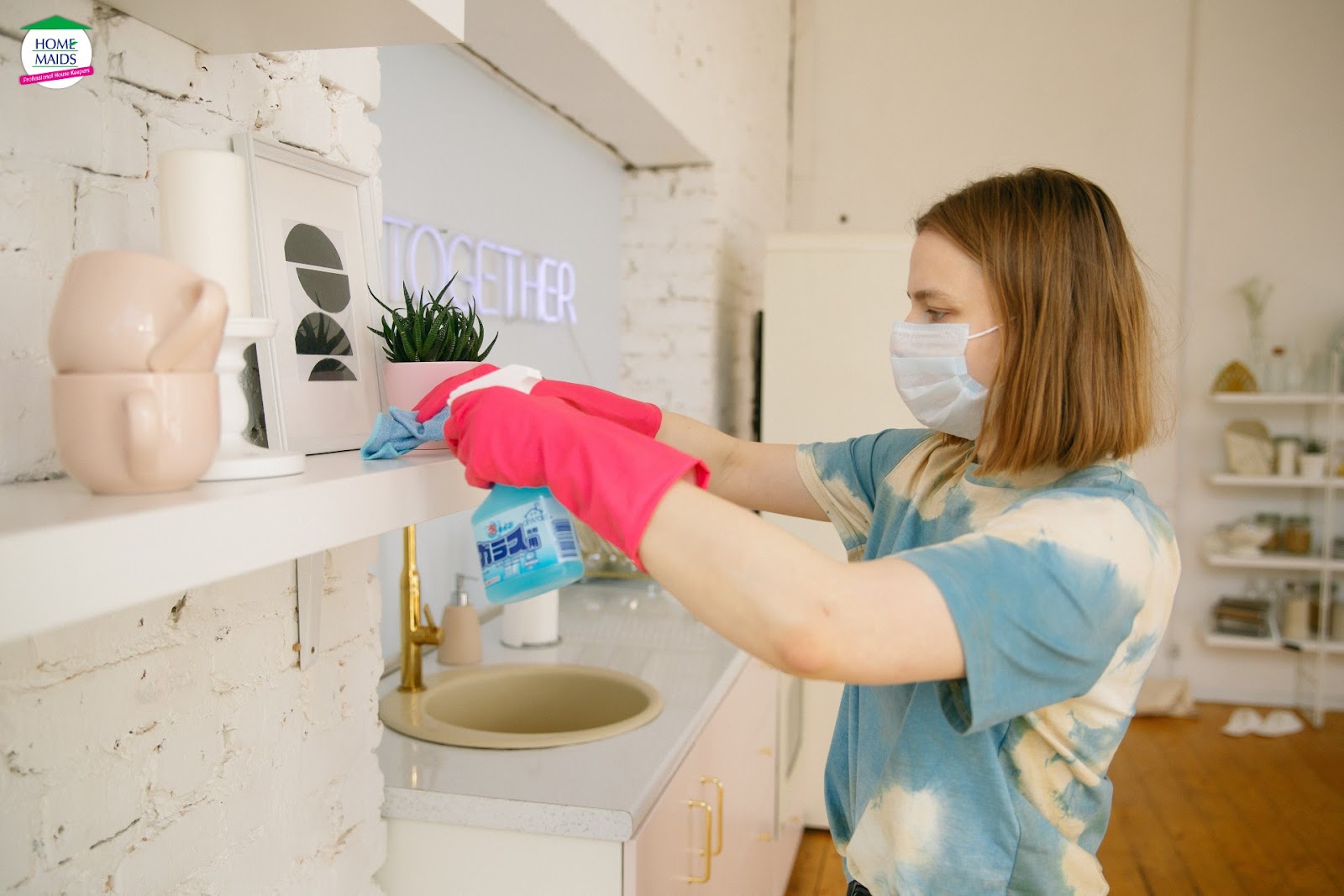 Read Home maids' guide on the 5 benefits you receive by hiring disinfection and sanitization service Dubai for your home and workspace to make them a safer place to be in. The pandemic has affected the way we live our life directly. Getting disinfection and sanitization service in Dubai has become very essential as we continue fighting against the covid-19 pandemic by overcoming various challenges and threats to our homes and workplace. There are also many other benefits you receive, we have come across the top 5 benefits why you should consider getting a professionally sanitize and disinfect your home and workplace to make them a better place to spend time.
1. High Quality
Quality is one of the biggest things we receive when it comes to getting disinfection service in Dubai. Keeping your home or office cleaned and sanitized is very important to be on the safer side. If you select someone who is an expert in performing it in a better way, it will be beneficial in the long run by being healthy and also saving you money. These experts know to get the job done using the right supplies and through the right plan. They will ensure to effectively clean focus more on high traffic areas that include pantry, workplaces, washrooms, and kitchen space. They will go through all the hard-to-reach areas and beyond to ensure every spot is sanitized effectively. You can also hire maids in Dubai who can perform all the cleaning-related jobs that are required in your place. Therefore, hiring a disinfection and sanitization service in Dubai is the right choice to make your place safer.
2. Save Time
We understand that you're busy with your day-to-day activities and your time is vital but that shouldn't be an excuse to not clean or disinfect your home or workplace. Moreover, when you get a professional home disinfection service in Dubai from an expert you can spend your time on something you enjoy doing. You will get all your work done at once with Home Maids, all the requirements you have at your home or office will be taken care by the best possible way. This could be very useful so that you or your employees can work more on the business especially if it is a busy day of business. Therefore, save time by letting the experts take care of your home and office.
Check out some important things you need to clean before the guest arrives.
3. Increased Productivity
In these tougher times, it is essential to have a hygienic and secure environment away from infectious disease. Moreover, when you know your living space is clean and disinfected, you will be more willing to be productive and excited for the rest of day. Similarly, on the other hand, the same applies to your workplace and the employees. Also, research has proven that employees need a hygienic and cleaner workspace to do their best. A clean office has been directly connected to a more productive day, more innovation, and much more. It's difficult to work efficiently if your office is cluttered. Regularly, employees might be using paperwork, teacups, and much more. Therefore, the chances of the office getting cluttered and unorganized is high. It is the responsibility of the employer to provide a cleaner and safer environment for all the employees. If you are considering disinfection and sanitization service in Dubai you will be more excited to start the day when you know your home is clean and hygienic.
4. Safe Environment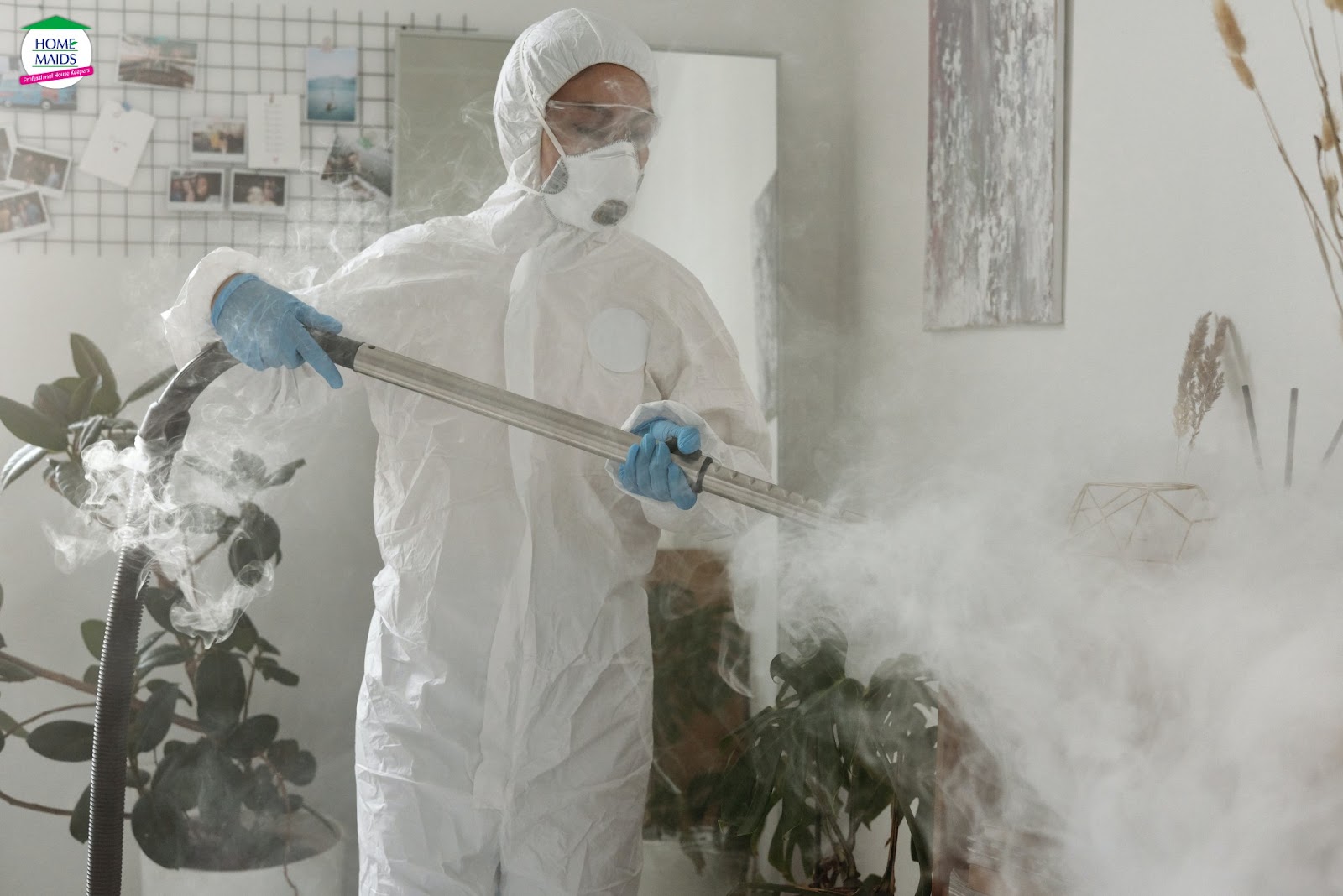 Living in an extremely safer environment will avoid the risk of exposure to infectious diseases and it also increases productivity. Disinfection service in Dubai can make sure your environment is safe for everyone. The pandemic has brought disturbance to almost every office. It has made it hard for workers to feel secure coming to work without disinfection and sanitization service in Dubai. COVID-19 can live in all environments for a very long time. Your office and highly trafficked places need to be effectively cleaned and sanitized continuously at regular intervals. Maintain all the surfaces clean and your employees will be healthy.
5. Health Is Wealth
If you or your loved ones/ employees constantly get sick, your regular life gets affected by that. The COVID-19 pandemic can be a hard time for everyone regardless of where they reside in the town. Professional disinfection and sanitization service in Dubai will make sure that your workstations and employees are working in a safe environment. Healthier people are usually more productive and they regularly take lesser leaves. Homemaids has partnered with the best trained and qualified professionals offering Disinfection service in Dubai with years of experience. Call 8006243 to book a disinfection and sanitization service in Dubai.
Contact Homemaids for the best disinfection and sanitization service in Dubai and also for other cleaning services.