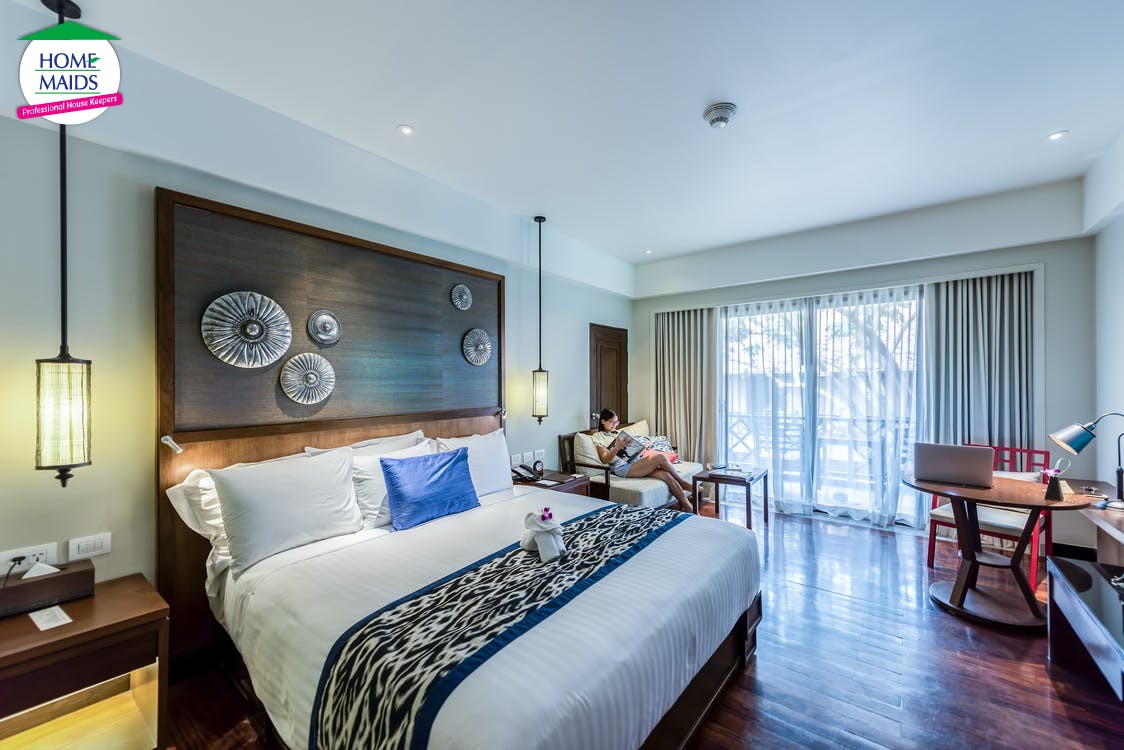 Once you have found the organizational system for you, cleaning up your bedroom is no more a challenging chore. We are here to help your overflowing junk closet and transform it into an ideal place bedroom. Try these tips from our professionals for organizing the bedroom that is sure to help you rest easy.
Opt for Storage Under the Bed
A bedroom with sliding or rolling under bed storage bins is a great extension of your closet. it allows you to rotate under bed storage bins. The storage is hidden if you have a bed skirt. Sticking a label on the outside of each container will help you to know exactly what you are looking at. If you need help properly organizing your bed, you can take help from our maids in Dubai.
Take Proper Care of Specialty Garments
If your closet is a haven for vintage clothing or your wedding dress, take special attention to organizing them by making sure they're cared for. After a professional cleaning, use a hanger or box for storage purposes. If you are planning to hang, then use a quality hanger and wrap the dress or garments in muslin. If boxed, make sure you are using acid-free cardboard and wrap each fold in the clothing with acid-free tissue paper. Store or hang them out of the way of your regular wardrobe, and make sure to check every year for avoiding damages.  
Toy-Proof a Child's Bedroom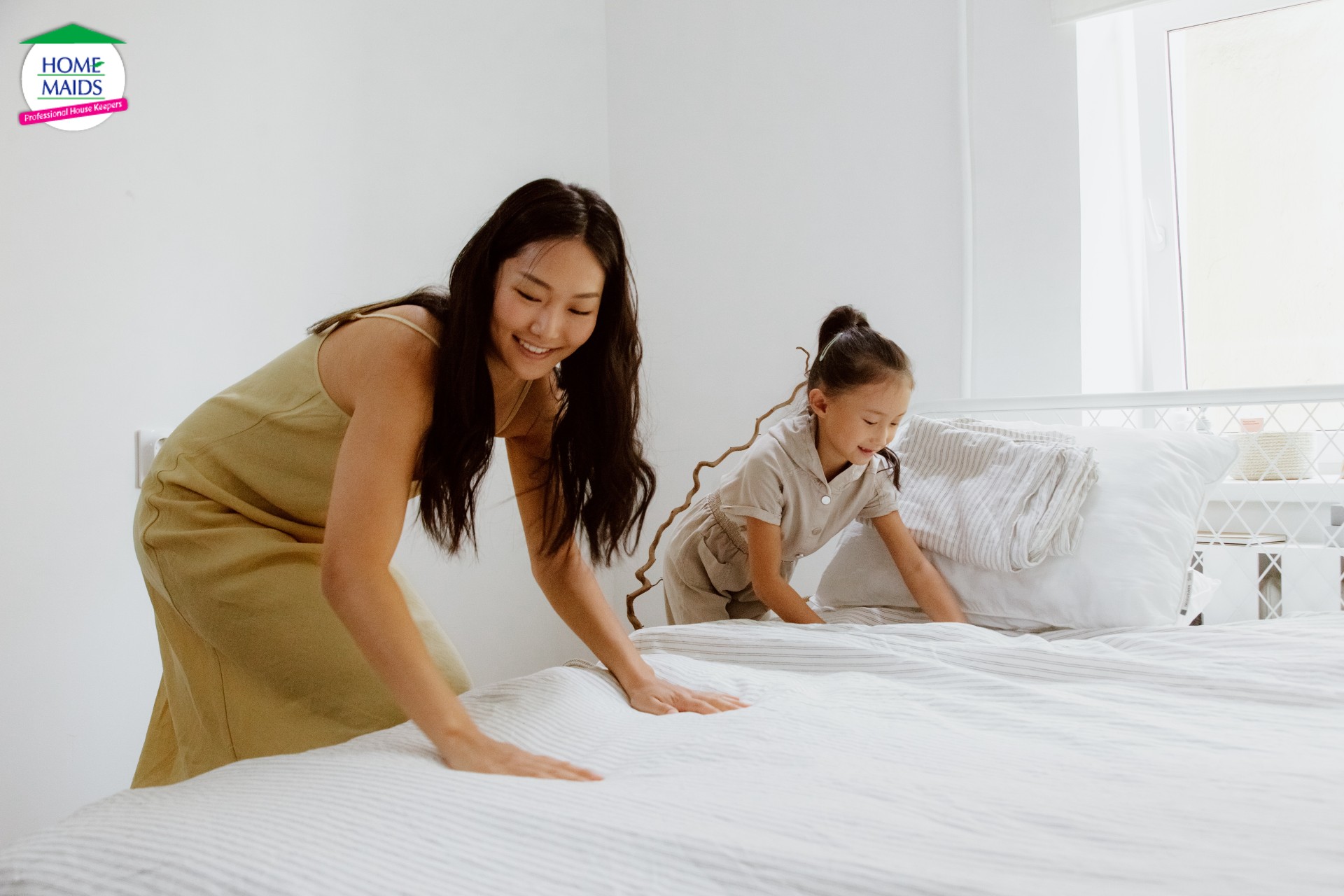 To clean up toys, purchase some canvas clothes hampers, baskets, or toy boxes, like those from the Container Stores. They are great for concealing clutter and are soft for your child. Use different sizes, like for books and art supplies use smaller ones. While using bigger containers for heavier items like balls and stuffed animals. Additionally, involve your child in the process of organizing, you can even turn it into an actual game. They are more likely to tidy up after game time. 
Making Your Bed
Your bedroom may feel overburdened when you fail to make your bed. Making your bed can reduce your level of stress more than you think. Perhaps making the bed in the morning is the first thing you do after waking up. If you gave attention to cleaning and organizing your bed, it will definitely reflect in your entire personal space and your state of mind positively. Sometimes making a bed can feel like a real challenge. It's important to make everything in the right place so that we can have a more organized and, hence more organized life.
Related Topic: 5 Benefits Of Hiring Hourly Maid Service in Dubai For Your Special Requirement
Clear Clutter Regularly 
Family members may deposit paperwork, newspapers, magazines, library books, broken items, and extra clothing in the bedrooms. Schedule regular STOP clutter sessions in the bedroom. You can also consider getting help from our professional maids in Dubai to de-clutter and organize your bedroom for you.
Curb Your Collectible Enthusiasm
Collections, if you're not handling them in the right way. You can take over valuable storage space in a family room which can make the handling of collectibles easier. In fact, large collections display appears the best when it's shown at a time and rotated to keep the decor attractive. However, cut your displayed collection in half by putting half of the items into a suitable-sized container and storing it in a hall closet. 
Get Your Jewelry in Order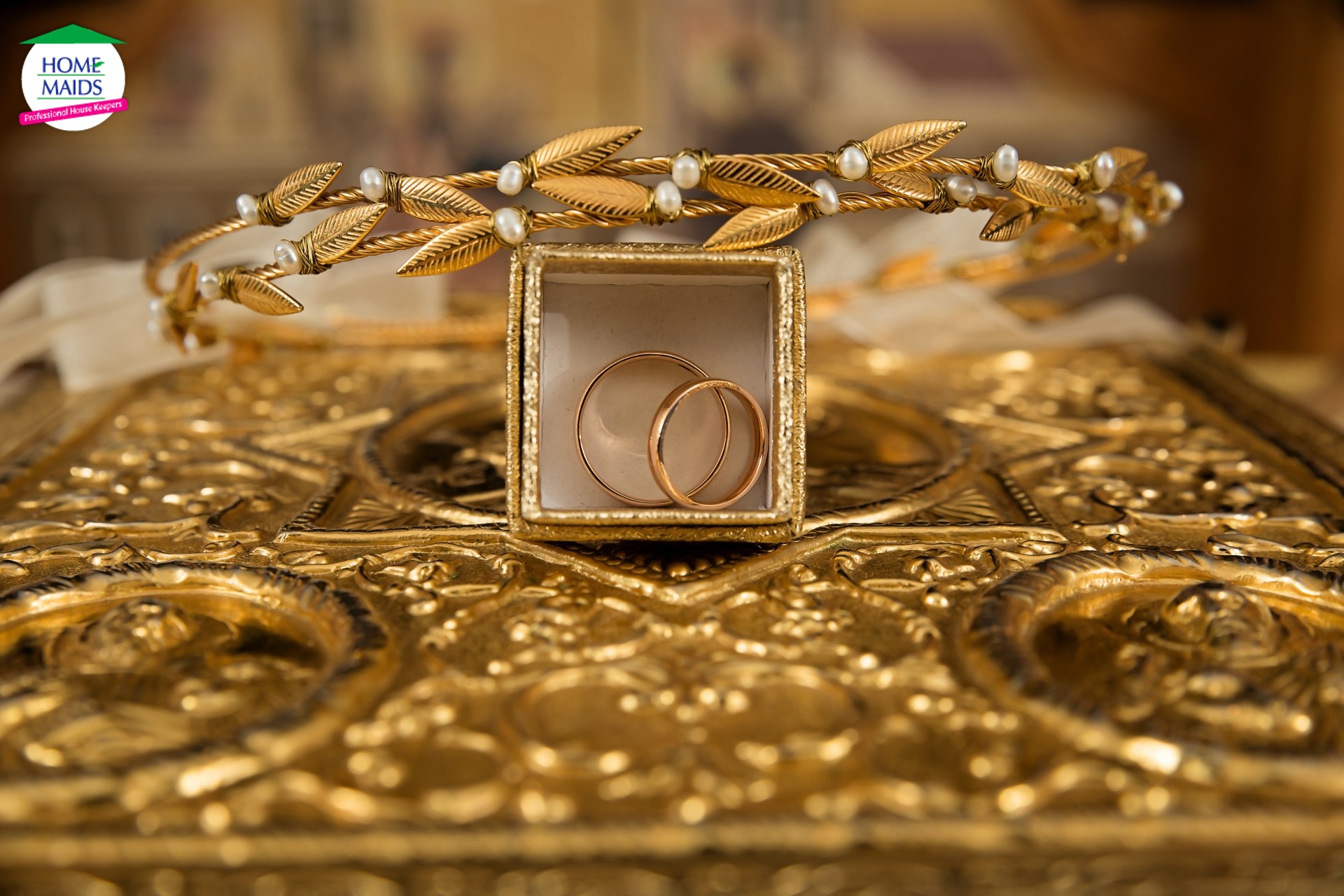 If your necklace collection has outgrown and doesn't fit in its jewelry container, get a drawer dedicated to storing jewelry or a hanging organizer. The hanging organizers usually come with plenty of clear pockets, it will prevent your jewelry from getting tangled. On the other hand, drawers are more convenient if you use jewelry regularly. Also, It lets you keep everything separated and display earrings, rings, bracelets, and even watches for you in an easily accessible place. Added bonus: Having it in your bedroom closet motivates you to wear jewelry more often.
A Tidy Home Is a Happy Home 

A made bed is amazing, but do you wish you could keep your entire house just as clean and tidy? Home Maid's home cleaning service in Dubai can help keep your house clean, so you have more time to do the things you want. Choose daily, weekly or monthly cleanings, or just call us when you want a quick cleaning service. Call +971 4-3397757 or schedule an appointment today.