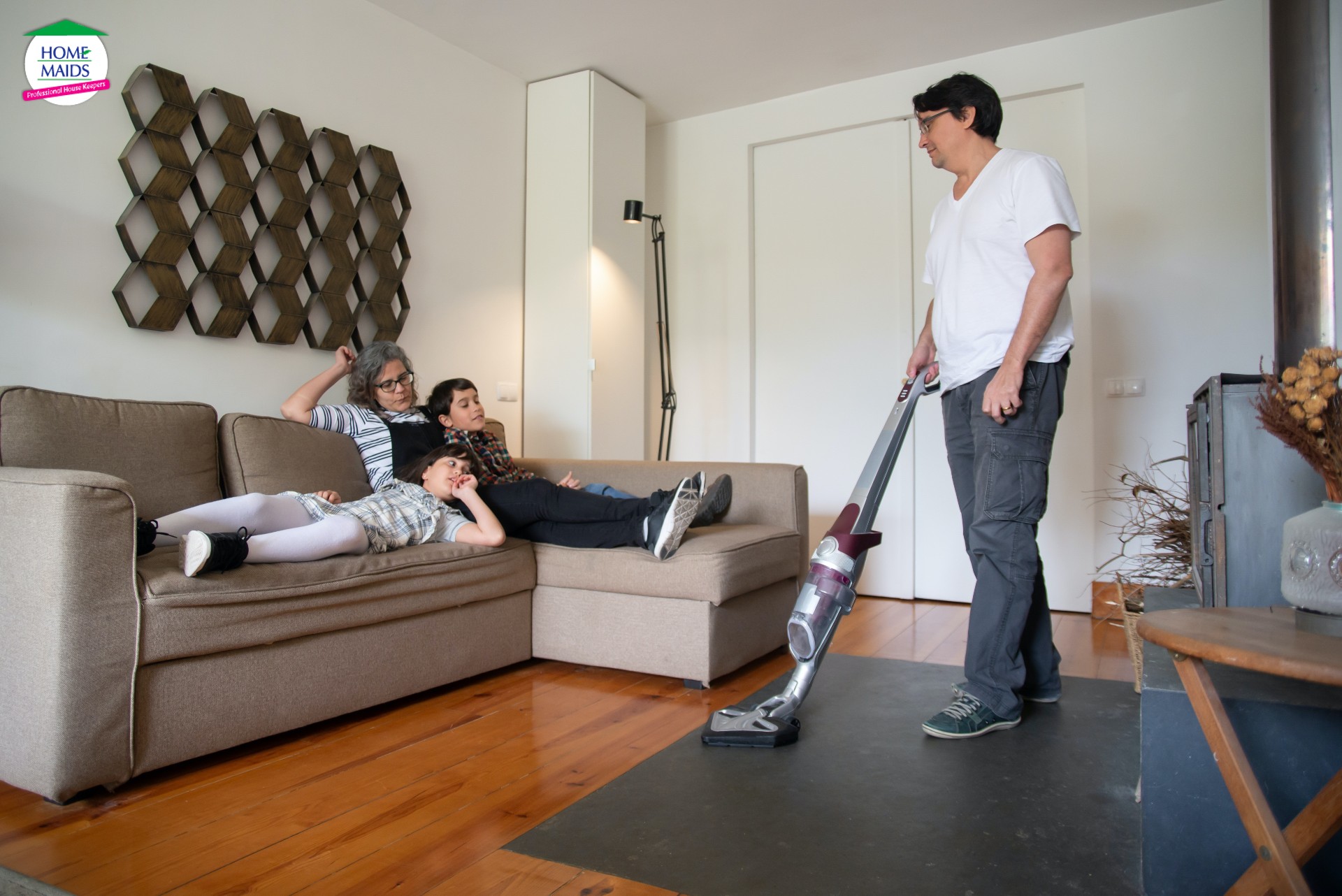 Let's face it—vacuuming can become challenging. It is time consuming, and as soon as you complete it. You may feel like you need to do it all over again. If you are wondering how often should you really need to vacuum? It depends on what your requirements are. Carpeted areas that are used by your pets should be vacuumed once every week. When it comes to the wooden flooring and tile, they should be vacuum cleaned at regular intervals. But what if you do have a pet, you should do a quick vacuum every day.
Vacuuming Room by Room
Rooms you spend the most time in will obviously need to be vacuumed more often than rooms that are not used that often. There are also other high traffic areas including the hallways, kitchen, child playrooms, and garage that need to be vacuumed bi-weekly. Additionally, consistent foot traffic and more people in and out will make way for the dirt and outside stuff in the house. Bedrooms, especially those with carpets, should be vacuumed at least once a week and twice a week during summer. And, less-often used spaces such as guest rooms, restrooms, or dining areas can be vacuumed less frequently. You can also consider hiring our maids in Dubai to do the vacuuming room by room for you.
Improving Effectiveness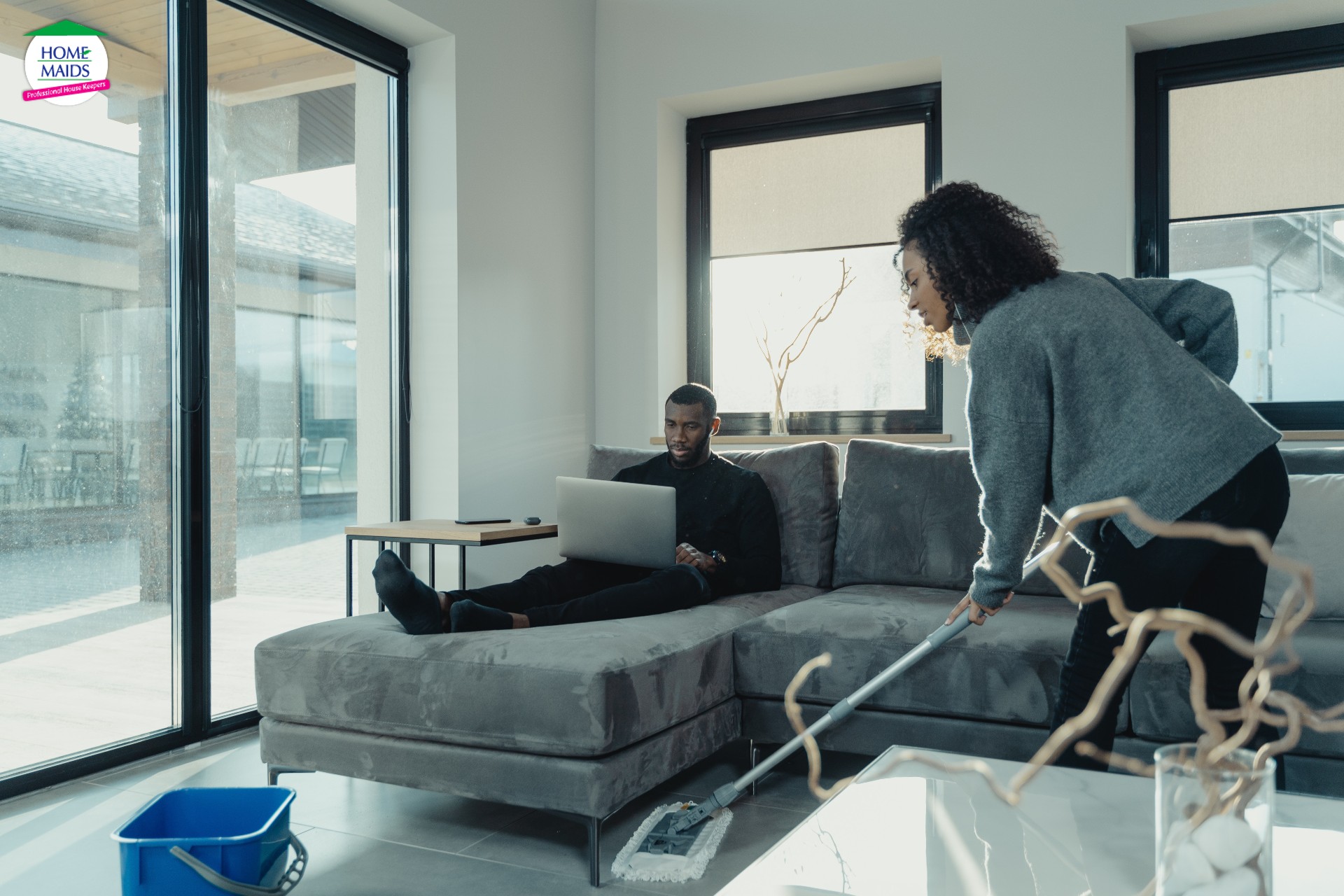 Before you begin the cleaning, prepare the room work  from the top of the room down, so you don't clean things multiple times. Consider dusting the room so the buildup on furniture and other items falls to the floor and vacuuming will get easier. Also, make sure your vacuum cleaner is fully charged and the storage compartment is clear so that you can work longer without interruption. Use a smaller duster as needed, to clean harder-to-reach areas that include ceiling fans, hard surfaces, and much more. Now you're prepared to follow these tips to help you vacuum like an expert or you can also take help from our maids in Dubai.
Related Topic: Provide Your Employees a Better Clean Office Space to Improve Productivity
Choosing the Right Vacuum
A good vacuum cleaner shouldn't scatter dust into the home environment. If it does, it needs to be fixed, or not very useful. You perform vacuuming to remove dirt, and dust from the home, not add to it. If this sounds like your current vacuum, you should consider getting a new one. When
getting a new vacuum, select between a canister or upright mode based on what works for your home. Moreover, If you're looking for a vacuum that is lightweight and portable—for carrying up and down the stairs—there are many options available. Reading customer reviews can help you make the right decision. Once you've made a purchase, it's essential to maintain your new vacuum cleaner, so it functions properly for a very long time.
Maintaining Your Vacuum
It is very easy to wash and maintain your vacuum cleaner. Moreover, appliances like your vacuum need to be regularly cleaned and maintained to operate efficiently for a long period of time. However, unlike the washing machine or dishwasher, a vacuum requires more frequent maintenance—like cleaning or servicing. Make sure you follow the manufacturer's recommendation for cleaning and maintenance to keep your vacuum last longer. Consider getting help from a professional maid in Dubai to properly perform the maintenance for you.
Although this might seem like an intimidating task, it usually doesn't require much more than basic tools and a few minutes from your day. However, to be on the safer side and always refer to the owner's manual for the proper way to clean your vacuum. You can also find them online, most brands post their owner's manuals online which is even more convenient.
A Sparkling Clean Home Has Its Rewards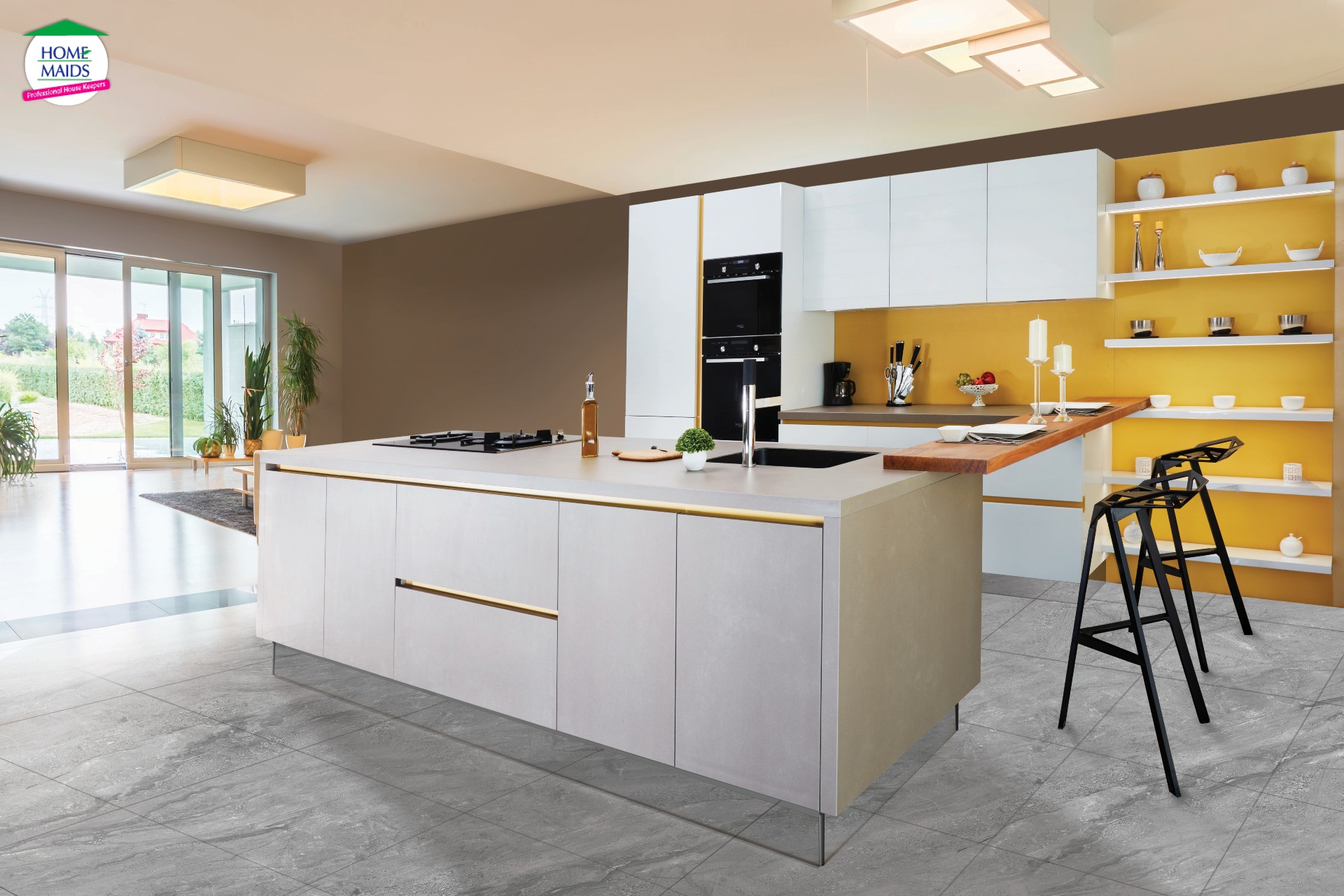 If you are a working professional, active life doesn't mean your home, or you, have to suffer. While it's true that vacuuming probably isn't high on your list of favorite things to do. Having a clean, healthy home environment is very important. So how can you have it all? Home Maid offers hassle-free, regular, cleaning services in Dubai that are completely customizable according to your requirement. Homemaid is the best option for your cleaning requirements.