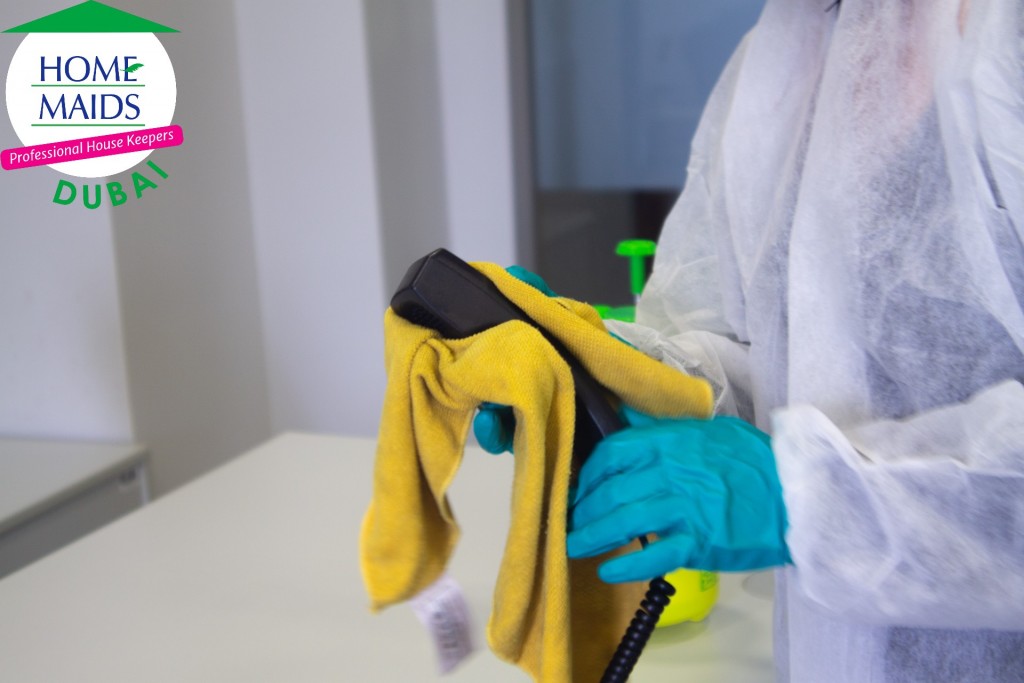 A clean and organized office atmosphere is healthy and productive also.  A clean working environment should need to  be everyone's priority. There are so many professional cleaning companies near us ,we should choose them wisely according to our needs. Because each one may have different services , so before hiring a professional cleaner we need to prepare a cleaning checklist and check it with their services.
Sometimes we need to hire them multiple times in a month . But that will depend on our business or office building size and employee strength. The frequency of cleaning a workplace with professional cleaners depends on many factors, Such as the following
The size and type of the business
Type of occupancy
The size and type of the business
The Cipd is the professional body for HR and people development  . They took a survey based on the relation between health and wellbeing at workplace. In that survey it is visible that hygiene of the workplace can affect the mental and physical strength of employees working there. So the simplest formula is how much bigger your company size and employee strength is  , the more frequent cleaning needs  .   If your company has more employees that means, the possibility of more dirt tracked on the floor, carpet and use of kitchen appliances is also high.  Perfect cleaning on each and every corner of a bigger company is not possible by a daily cleaning staff. It can only be done by using techniques, cleaning products and cleaning equipment. So only a professional cleaning company can do this job perfectly.  
Type of business is also an important factor . If you are running a business related to the medical ,health or food  industry it needs more care and attention on cleaning . 
If your company building is shared with another office , You may need to have more frequent booking with professional office cleaning . If you have a space exclusively, your cleaning needs may be different. 
The cleaning task evolved
Another factor that you need to consider while hiring a cleaning service company is their service . We need to choose them according to our requirements. Every company has different services . Some have packages within a range of amount , and in some cases we can customize the package within a fixed amount of money . Maid agency in Dubai has office cleaning , kitchen cleaning , party help services and we can plan according to our requirements.
We can't hire professional cleaners daily; it's economically not feasible. So every office requires a daily cleaning schedule. 
Sweeping and vacuuming

Dusting shelves

Wiping tables and countertops

Straightening the kitchen and/or break room

Cleaning mirrors and glass surfaces

Emptying and re-lining the trash bins
For doing this daily task , you should have a few crew members as cleaning staff . If your company has multiple shifts or night shifts you should allot time for cleaning staff .
Some cleaning tasks are impossible to perform on a daily basis. Also you can't delay them for too long also . In that circumstance we can do it on a weekly basis. Its better to do it on weekends so that employees can start their weekdays and feel more motivated to work.  Weekly cleaning task are;
Cleaning glass doors and large pane glass windows

Polishing floors and other hard surfaces

Sanitizing kitchen appliances

Scrubbing the toilets

Vacuuming carpets and rugs
Monthly cleaning task are one which we can do with less effort . If we are keep up with daily and weekly cleaning perfectly , the monthly cleaning will be more easier
Here are some monthly cleaning task that should follow on  office 
Shampooing and conditioning carpets

Spot-cleaning and/or washing upholstery

Vacuuming under and behind large furniture

Vacuuming or changing HVAC filters

Cleaning out air vents

Deep-cleaning tile grout

Polishing hardwood surfaces

Spot-cleaning walls

Deep-cleaning toilets

Polishing water fixtures
Last but not least, conditional cleaning is done when a sudden outbreak of disease occurs in the office . It's a closed environment so viruses and germs spread faster . In that situation you can seek help from disinfection and sanitization services . 
For more cleaning tips visit here: