Best & Safer Ways to Keep Your Home Clean

We are spending most of our time at home these days due to the ongoing pandemic, its no surprise we are becoming more choosy when it comes to selecting the right cleaning supplies for the house. Thus, the HomeMaids Professional HouseKeepers recommend avoiding the use of harmful chemical supplies like bleach and ammonia. You can also have a look at the products our maid service in Dubai uses. We always ensure cleaning supplies we use are manufactured from naturally sourced material, eco-friendly techniques, non-toxic, and biodegradable. We're aware that a wide range of chemicals is essential for all households. Chemicals are used in our regular day-to-day life for many purposes including laundry, dishwashing, and mopping. However, one of the best ways to be on the safer side is to migrate to more gentle chemical and eco-friendly supplies, you can also book our office cleaning service in Dubai for your office. Our house cleaning company in Dubai is conscious of your family's health and the wellbeing of the planet. 

Laundry Detergent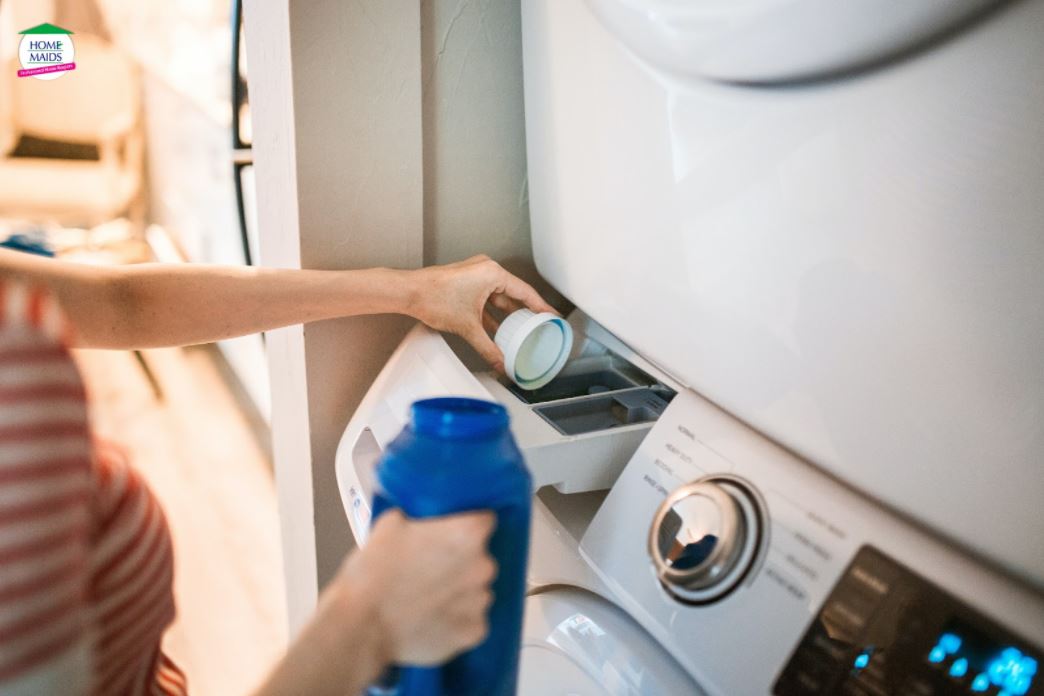 There is a wide variety of laundry detergents on the market. You may choose a laundry detergent that meets your laundry cleaning needs. However, you may choose a gentle laundry detergent that is fragrance-free and dye-free. You may also go with liquid detergents if you are dealing with clothes that are greasy, oily stains, and they can be easily used as a pre-cleaner for stain removal. You may also remove dirt, food, and stains from clothing with special care. 

Maintain A Healthy Lifestyle 

There are many benefits of keeping a clean environment at home. A disorganized home can also affect your mental and physical well-being. Avoid the use of single-use plastic cleaning supplies or purchase them in large quantities. HomeMaids housekeeping service uses products that are eco-friendly, PH neutral, and non-toxic to life. The poor indoor air quality will cause illness to you and your family members. Usually, homes get accumulated with all sorts of uncontrollable mold, and dirt. The more dirt that enters your home, the more likely you are to be exposed to diseases and allergies. Our maids service in Dubai can help you improve your home environment. We can handle any commercial or house clean at an affordable price with professionalism.

Safer Cleaning Supplies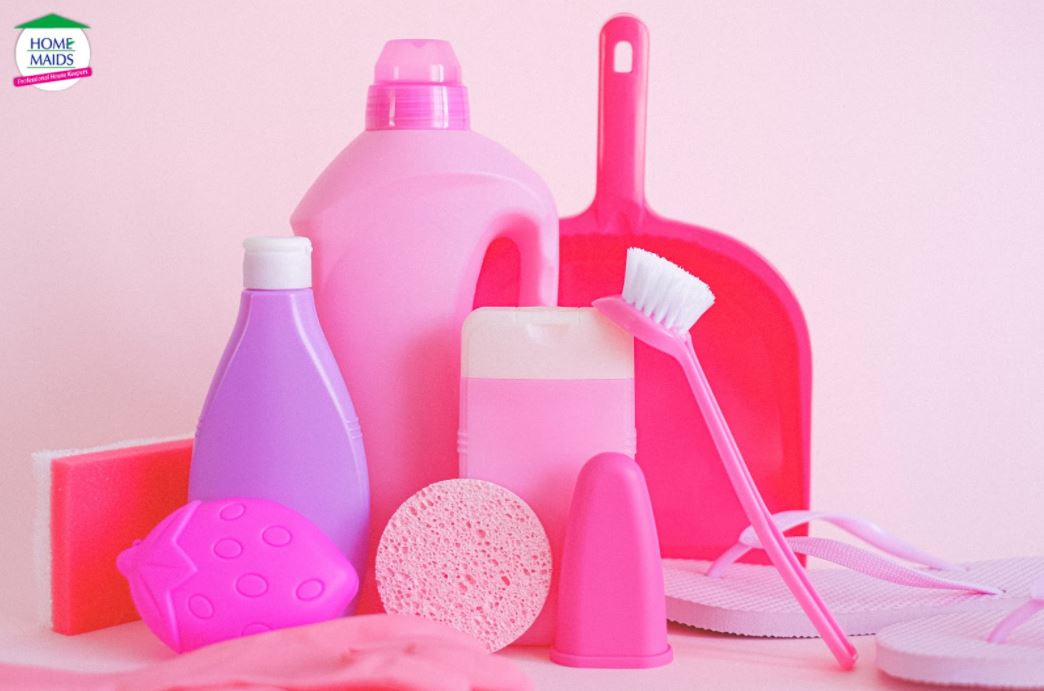 There is a wide range of cleaning supplies available in the market and it is very important to ensure that the products are natural and eco-friendly. Our maid service in Dubai uses safer cleaning products. We make sure they don't contain hazardous chemicals and don't cause any health issues. Some cleaning supplies cause allergies and asthma, so reducing the use of chemical supplies can turn your home into a better environment. Moreover, you have to take the responsibility to store cleaning supplies in a safe and secure place where children and pets cannot access at all. More than half of the cleaning supplies have chemicals that are harmful to the lungs. Using an all-purpose cleaner is a great way to avoid chemicals. They can manage various cleaning activities, so you don't need to stock up on the different types of cleaning supplies. 
Non-Toxic Dish Soap
Dish soap is one of those items that need to be selected carefully after investigating. Moreover, dish soap is one of the household supplies that require the hardest time finding good, effective, and non-toxic supplies to get. You must ensure it doesn't contain any kind of nasty chemicals. Use eco-friendly supplies that are plant-based and also come in a recyclable package. Non-toxic dish soaps are very effective to clean fat, leftover food, and dirt from dishes easily. 
House Maid Cleaning Service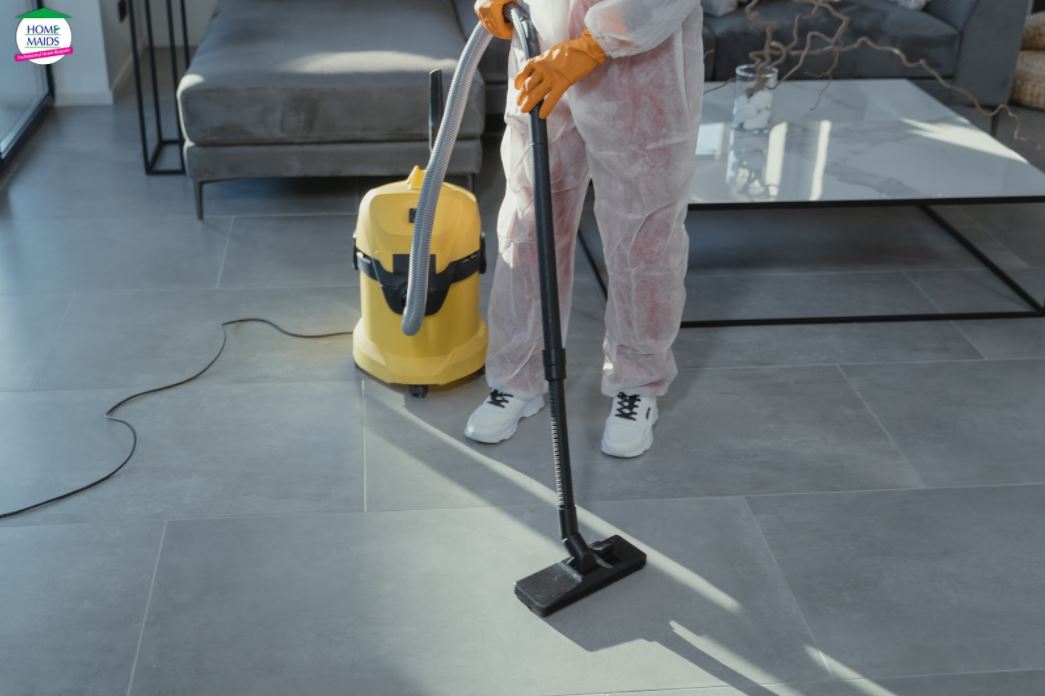 There are many spots in your home that are dirtier than you think it is. Maintaining household chores take a good amount of time and energy. However, it depends upon the size and nature of the home and also the number of people living in the house. Someplace in your house requires more care than others. There are hard-to-reach areas that can take a lot of time to keep clean. Our priority is to offer the best maids in Dubai for housekeeping. We provide a lot more than just tidying up, mopping, vacuuming, and dust removal. Our maids will also help you with laundry and ironing service in Dubai as it is a great way to reduce the effort you put into household activities. Moreover, when there are special events or party messes to deal with, our maid party helpers in Dubai will help you with housekeeping and they can be helpful to save preparation and cleanup time.